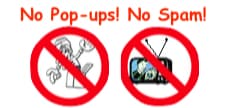 World's top finishing resource since 1989
Chime right in - No login req'd
topic 29260
Hardness of Gold Plating
2004
In the MIL-G-45204C gold plating specification, what are the processes that will give us a different hardness of gold? In the document, it is said that there are 3 gold TYPES, which is the percentage of gold, but I was told that told that TYPE III will give a dull surface where TYPE I will give a shiny surface, is that true? Concerning the hardness of gold, which process determines that hardness of gold? Is it actually the nickel underplate? Is immersion gold quality the same as electrodeposited gold?
Sam Tan
engineer - Singapore
---
2004
Gold is a soft metal. Its hardness is measured with a microscope indenter across a cut sample to reduce influence of underplate or substrate hardness. Immersion gold is extremely thin and far from the same quality of good electroplated gold.
Guillermo Marrufo
Monterrey, NL, Mexico
---
2004
Sam Tan San,
Ni hau ma ?
The alloying metal , Cobalt , Indium, or Nickel will be specified in the US MIL spec. Gold alloys containing these metals are harder than pure gold alone. The alloy is responsible for the hardness . The Undercoat is not responsible for hardness.
Regards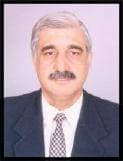 Asif Nurie [dec.]
- New Delhi, India
With deep regret we sadly advise that Asif passed away on Jan 24, 2016