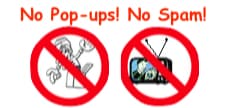 World's top finishing resource since 1989
Chime right in - No login req'd
topic 29248
Zinc vs. Nickel for Steel Fasteners
2004
I'm restoring an old chevy and need to plate the old nuts and bolts after sandblasting. The sizes vary from small to large. I am concerned about the thread tolerances. Not sure which process was originally used on the nuts/bolts, this is a 1969 vehicle so I'm guessing they used zinc. I will be buying either the zinc or nickel plating kits but not sure which one will be better for my application. Which plating process will create less buildup on the nut/bolt threads?
George Malco
Automotive Restoration - Santa Monica, California, USA
---
July 19, 2013
Hi George. Although you can plate either to whatever thickness you like, it is true that zinc plating is usually thinner than nickel plating. 0.0004" zinc plating might be typical of automotive fasteners of those times. Nickel plating is usually closer to 0.001", and there is a reason for this:
Zinc plating offers cathodic protection and nickel doesn't. Consider that zinc anodes are used to protect the steel hulls of ships. What that means for fasteners is that the zinc preferentially corrodes before the steel, so it offers corrosion protection despite any nicks, pinholes, or porosity in the plating.
Nickel plating on the other hand causes steel to corrode preferentially to it. This means that nickel plating offers strictly "barrier layer" protection; once there is a pinhole or porosity, the steel will rapidly corrode away in an effort to protect the nickel.
Good luck.
Regards,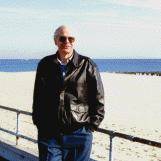 Ted Mooney, P.E.
finishing.com - Pine Beach, New Jersey
Striving to live Aloha