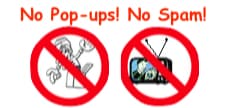 World's top finishing resource since 1989
Chime right in - No login req'd
topic 29246
Meaning of C
2004
What does the C stand for in 440C Steel?
Alyn Brown
student - Columbia, MO, US
---
2004
The C indicates that this is a different alloy (UNS designation S44004) from Type 440A (UNS S44002) and Type 440B (UNS S44003). These alloys have essentially the same alloying elements, but the carbon content differs. 440A specifies C = 0.60 to 0.75% (by mass), 440B specifies C = 0.75 to 0.95%, and 440C specifies C = 0.95 to 1.2%. For more information, check out ASM Handbook Volume 1 or one of the producers websites like Carpenter.
Toby Padfield
Automotive module supplier - Michigan