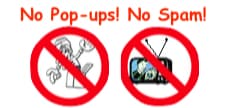 World's top finishing resource since 1989
Chime right in - No login req'd
topic 29226
Mild Steel anti corrosion
2004
We make furniture in mild steel. How do I surface treat the metal so that the original (natural finish) is restored for a long time & the piece does not catch rust. The piece is as big as 7feet high & 4 feet wide.
Gaurav Agarwal
Metal furniture manufacturer - Meerut, UP, India
---
2004
Clear coat lacquer (dip or sprayed).
Guillermo Marrufo
Monterrey, NL, Mexico
---
2004
Mr Aggrawal,
Possibly the best suggestion has already been given , lacquer by spray or dip.
You can consider an electrophoretic lacquer which will coat all over including crevices, and bake to a 4H hardness at 160 centigrade. The life is excellent.
Regards,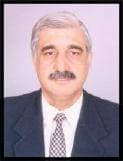 Asif Nurie [dec.]
- New Delhi, India
With deep regret we sadly advise that Asif passed away on Jan 24, 2016
---
2004
Mr Agarwal,
Mild Steel corrodes everywhere. That paint protects steel is also known to all; but why don't you try plain galvanised sheets (GP), in hardnesses of 55 to 65 HRB, if corrosion is a problem?
If the flowery spangles on the galvanised sheets are a problem for you, you can conveniently ask for zero spangled variety of galvanised sheets (not mini-spangle or crushed spangle), which retain all the corrosion resistant properties of galvanised steel, and yet offer paintability. The welding may not be as straightforward as that of CRCA. But you can give it a try. I think this could be an idea worth looking into.
Thank you.
DR Shantanu Chakrabarti
- Jamshedpur, India