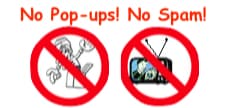 World's top finishing resource since 1989
Chime right in - No login req'd
topic 29224
High Resistivity problems with Acid Tin Plating to MIL-T-10727
2004
We are a plating shop doing Tin plating over Brass electrical connectors. One of our clients is reporting that the parts are failing a High voltage test, the parts have a high resistance and are not approved. We plate to Mil-T-10727 Type 1 spec over a Brass substrate, we plate 1.0 to 2.0 microns Copper then 2.0 to 3.0 Tin in a a Bright Acid Tin Bath, containing mainly sulfuric Acid and Stannous Sulfate with proprietary brighteners, we run at a temperature of 25-30 °C. The final user clamps the tin plated part over some cables and needs the tin deposit for its ductility and its conductive advantages. They do not solder the parts. what can be causing this high resistance? Can it be the copper thickness ? The Tin thickness? or the amount of brightener on the bath? Our client states that we need to apply minimum 0.00015" or 2.5 microns total, copper and Tin.
Please help,
Enrique Segovia
plating shop - Monterrey, NL, Mexico
---
2004
Normally , Before Tin plating, there is the nickel plating. But you said that first is the copper plating, then Tin plating. I have no idea that why you used that kind of process. According to some information from NASA, that copper layer and the tin layer would have some reaction to each other, there is a some kind of tin-copper compounds occur which may lead to the resistance problem.Also, please keep it in mind that the whisker is the tough problem to be solved in the pure tin plating process.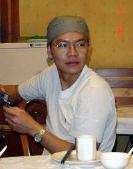 Benlogo G.B. Huang
- Guangzhou, China
---
2004
Benlogo,
Thanks for your reply. The ASTM B545 [affil. link to spec at Techstreet] spec. requires a copper underplate for parts made of brass. Class A and F are low thickness (2.5 & 1.5 microns respectively) for Tin, and minimum 2.5 µm for copper and the reason is to prevent the zinc in the brass alloy to migrate to the Tin Deposit. What we don't know is why we are having the high resistance in the parts. Maybe we need another kind of Tin bath, for example Alkaline Tin. Our client recently told us that in the past these parts where dull, not bright as our parts. If anyone can help I'll appreciate it very much.
Thanks,
Enrique Segovia
Plating job shop - Monterrey, Mexico
---
2004
See if your customer can do their test on some pins before putting them on the cable. It could be something as simple as size tolerance, bad clamping, or even the wire. Is the wire shiny? It should be, if the wire is oxidized there will certainly be a problem. Next step would maybe be cut open a clamped part and look at it under a microscope. Is there any corrosion, has the wire or pin changed color, has the tin flowed around the wire?
Tom Gallant
- Long Beach, California, USA
---
2006
Resistance issues on tin contacts can be caused by any number of things, other than the plating itself. Best to find out the cleaning, packaging, handling of the contacts (environment), also the specific test methods including current & voltage, hookup methods, spring contacting forces, and to understand the application.
Ron Locati
- York, PA, U.S.A.
---
2007
Ron Locati,

I recently read your response to this thread and would like to follow-up and ask another question.

My experience with plating issues is limited and I have run into an issue with Resitivity on terminal lugs. The material of the lugs is Copper per QQ-C-576 and the plating is TIN per Mil-T-10727.

We have been using two suppliers...one China and one Korean. The Korean has worked better for us with less Resitivity problems than the China and all we have been able to determine is that it's either a plating or a shape issue. I have recently hired on here at this company and I have inherited this problem from another buyer. Our company seems resistant to actually finding out what the Root Cause is and simply wants to drop the China supplier. I would prefer to understand exactly what is causing the issue so I can avoid it happening again.

There is a slight difference in the flatness of the terminal lugs we're using and it has been mentioned that it could be the problem.....or it could be the tin plating.

Can you provide any direction as to how I can get to the Root of the problem effectively?

Thanks,
Michael Graham
- Jefferson City, Missouri, USA