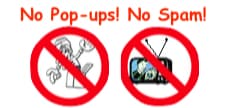 World's top finishing resource since 1989
Chime right in - No login req'd
topic 29200
Stainless steel finishing
2004
We are the exporter of stainless steel industrial basket. One of our customer wants the SS basket with Electropolishing.We want the following clarifications;
1.What is the difference between Electropolishing and hand buff finish.
2.Which is the best method to polish the SS.
3.Which is cost-wise economy.
Thanks and regards,
Janardhanan Balaji
stainless steel product exporter - Chennai, Tamilnadu, India
---
2004
I am surprised at your question for a couple of reasons. First, the difference between electro polishing and hand buffing is that one is an electro-chemical or reverse plating and the other is a mechanical system. Now, shape, size and volume determine the cost effectiveness of a process. Therefore, without further information, a good answer cannot be determined at this time. However, considering you asked the question in the first place probably means that you do not have the necessary equip. to do electro polishing and that means BIG start up costs.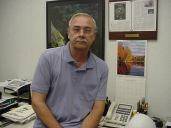 AF Kenton
Hatboro, Pennsylvania
---
September 16, 2009
Answers to your questions:

1.What is the difference between Electropolishing and hand buff finish.
ANSWER: Electropolishing is an electro-chemical reaction similar to electro-PLATING except the polarity is reversed and metal on the part being processed is REMOVED by anodic ionic dissolution. Benefits of electropolishing are below

-Super-Passivation
-Superior corrosion resistance
-Stress relieves surface
-Ultra-Hygienically clean surfaces
-Leaves a surface free of hydrogen and prevents contamination and multiplication of bacteria
-Decarbonizes surface of metals
-Prepares surface for welding by lowering resistance
-Reduces friction
-Brightens, polishes and deburrs in one step
-Rust and Oxide removal
-Will expose existing stress fractures and crystalline imperfections of metal surface
-Another very important over looked benefit that electropolishing offers is the ability to expose errors and inconsistencies during part manufacturing. For example, a weldment of two or more pieces of 316 stainless using 304 or carbon steel fill rod. The difference between the two metals will be obvious.

Buffing is brightening and polishing to a mirror like finish by MECHANICAL means ie: sanding/cloth polishing wheel and grease/liquid abrasive. Microscopically the surface of the metal being processed is bent and blended together to create a homogeneous surface.


2.Which is the best method to polish the SS.
Answer:
Due to the fact the baskets are stainless and used industrially I would assume that corrosion resistance is of importance. As per the benefits of electropolishing listed above I would electropolish.
Buffing is normally used for MIRROR like aesthetic finishes and does nothing to improve corrosion resistance

3.Which is costwise economy.
ANSWER: While our shop does do buffing, in our experience we can process 99% more economically by electropolishing than buffing.
Set up costs will vary depending on the size of the baskets
The bigger the baskets the bigger the tank needed to electropolish.
Concerning buffing the larger the basket the longer it will take in labor to mechanically buff.
The treatment time for electropolishing remains constant no matter the size of the basket. The only limitation to electropolishing is the size of your tank.

Hope this helps!
Cliff Kusch
electropolishing shop - North Vancouver, British Columbia, Canada