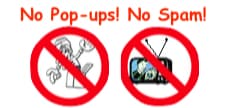 World's top finishing resource since 1989
Chime right in - No login req'd
topic 29189
Recovery metals from sludge of chemical precipitation processes
2004
I am working with wastewater from the galvanic industry, and I have a problem with the sludge generate in the chemical precipitation processes, I am searching a technology to recovery the metals from the sludge, can you help me with some information about it?
Thanks you very much,
Eduardo Soto Regalado
student - Monterrey, Nuevo Leon, Mexico
---
2004
Dear friend,
First try to find out all metal ions present in that sludge by some instrumental techniques. And clearly specify the process of formation of sludge. Then only it is able to understand your problem. And mention the composition of metal ions.
L.Levankumar
- Chennai, Tamilnadu, India