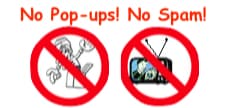 World's top finishing resource since 1989
Chime right in - No login req'd
topic 29174
Step plating in copper sulfate bath
2004
I'm a process engineer with a medical device company in Cincinnati, Ohio. My primary responsibility is electroplating gold over copper onto ABS plastic parts with a plating area less than 1/4 square inch. We use a chromic acid, electroless copper strike process and copper sulfate plating baths (approx. 7 gallons).
Currently I am experiencing what I believe to be step plating in my copper baths. The copper plating "steps" down to a very low thickness at the same place on many of my parts, typically edges and low current density areas. I am running my baths at 205 g/L copper sulfate, 50.0 g/L sulfuric acid, and 74.0 mg/L chlorides. I recently changed out my anodes and anode bags (which I soaked overnight in 5% sulfuric). Running a dummy plate overnight will lower my scrap rate to under 5%, but it jumps right back up after a couple of runs. Also, my Hull cell indicates that I should add about 20 mL of brightener before a good run, and upwards of 50 mL before a bad run (remember, I only have a 7 gallon bath!).
I've adjusted all of my controllable parameters into spec. My new anodes are from the same stock that yielded good plating for months. Also, the anodes are covered with the "dark/black" film. I'm fairly frustrated and would appreciate any suggestions or advice!
Thanks in Advance,
Matthew Monti
Medical Devices - Cincinnati, Ohio, United States of America
---
2004
The characteristics you've described sound like brightener overload to me. You would typically expect more plating on the edges of parts and around the holes. I have seen this phenomenon a few times on my parts (big truck bumpers) when we have had an automatic brightener feeder malfunction. Allowing the brightener to return to normal levels has always been a benefit to us for this defect.
If you only have a seven gallon bath, why not just make up the bath new? It wouldn't cost you much except for the treatment of the old copper solution. Copper baths are relatively inexpensive to make up. I don't have that luxury with tanks that would cost me several thousand dollars to make up. I'm constantly amazed at how small scale operators will fight a problem for days or even weeks on end when simply making the bath up new would solve all of their problems (assuming they have a capable process). If I were you, I'd dump this stuff, treat the old and be back in business within the first three hours of production tomorrow morning. Your downtime is chewing up any of the costs associated with a new makeup.

Daryl Spindler
, CEF
decorative nickel-chrome plating - Greenbrier, Tennessee
---
2004
Hi,
Copper sulphate solutions are prone to step plating for a number of reasons, If your bath recovers after dummy plating for a short time, then returns you to problems after a few runs it sounds like you are introducing some form of organic contamination to your solution. You may want to consider a full carbon treatment on the bath, as the other reader pointed out it is a cheap solution to make up new, however you need to establish the source of your contaminant. Are your parts dragging in previous solutions? What are the racks made of? Are all the tanks, filters, heaters, of a compatible material?
Hope this is helpful.
Jim Campbell
Metal reclamation. - Belleville, Ontario