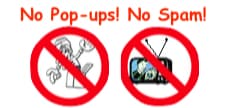 World's top finishing resource since 1989
Chime right in - No login req'd
topic 29172
Will any acid cause hydrogen embrittlement to case hardened steel?
2004
I want to clean parts that have been case hardened and thermal deburred, before plating them. I have been told that if my case hardened parts come in contact with any acid, hydrogen embrittlement will occur, and consequently post baking is required immediately. If this is true, please explain why. If it is not true, please list those acids that can be used to clean parts after hardening. I am particularly interested in knowing if Phosphoric acid is safe to use for this cleaning process when not used with electrolysis. Please list other acids if applicable.
Thanks,
Milton James Johnson
Plating shop - Grantsburg , Wisconsin, USA
---
2004
Exposing case hardened parts to any type of acid allow for hydrogen embrittlement. The reason is simple chemistry-- an acid is an ionic substance composed of H cations and some type of anion like Cl, SO4, NO3, etc. H ions embrittle susceptible alloys. The process for embrittlement relief has been discussed many times on this site-- please review previous letter on this subject.
Toby Padfield
Automotive module supplier - Michigan
---
2004
Depending on the depth and hardness of case, your prep cycle and the plated metal the precautions will differ somewhat. Most critical are parts through hardened over 45-48Rc, subject to acidic prep steps and also alkaline cleaners used on forward polarity. About plated metals, cadmium is critical because it is somewhat impervious to let H ions escape. Chrome because of its extremely low efficiency (thus high production of H). The cure is basically a low temp bake (around 200-250 °C, hold times depending on cross section).
Guillermo Marrufo
Monterrey, NL, Mexico
---
2004
Mr Johnson
I suggest you do as below.
1) Use the best Acid inhibitor you can buy, and Phosphoric acid is fine with an inhibitor. The degree of Embrittlement will decrease greatly with an inhibitor.
2) if the part is not rusty, just has a thin layer of oxide, clean with an anodic De rust that all good companies have on offer. Its a caustic solution with the Derust additive added and runs at 75 Centigrade at 50 ASF for 1 to 4 minutes usually. Follow suppliers recommendations.
Thirdly, inspect the parts before pickling them and decide how much pickling time the batch needs before committing the parts to a fixed Pickling cycle.
These steps are guaranteed to reduce embrittlement, but shall not eliminate the need to de embrittle, since the first few seconds of plating also produce Hydrogen that is known to occlude into the surface of steel.
Good Luck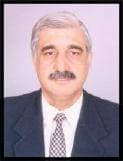 Asif Nurie [dec.]
- New Delhi, India
With deep regret we sadly advise that Asif passed away on Jan 24, 2016