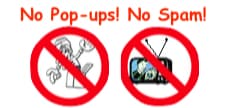 World's top finishing resource since 1989
Chime right in - No login req'd
topic 29171
Is it safe to drink DI water
2004
Is it safe to drink DI water?
Michael Nestor
window cleaning - Newport, Oregon
---
2004
DI water is de-ionised water and is made by passing the water over special de-ionising beds that are regenerated by using hydrochloric acid and sodium hydroxide. The main problem with the resulting water is that is can often contain (relatively) high levels of sodium and this, according to the medics, is not good for you. It is particularly bad if you have blood pressure problems and it can affect the way your nerves work. This is why we are all being recommended to reduce our salt (sodium chloride) intake. However, if the bed is regenerated with potassium hydroxide, there will be a substitution of the sodium by potassium and this may not be such a problem. I don't know if you have ever tasted DI water, but personally I found it tasting of soap and generally not very pleasant, but everyone to their own I suppose.

Trevor Crichton
R&D practical scientist
Chesham, Bucks, UK
---
2004
Michael,
I've drank a bit of it over the years with no ill effects. Our lab water is the only close source of "good" water in my section of the plant. That said, my feeling on the subject is that it wouldn't be a good idea to drink large quantities of DI water. It is so pure that it could probably affect your electrolyte balance. When in doubt, do the safe thing and get yourself some bottled water.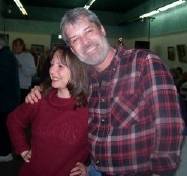 Trent Kaufman
electroplater - Galva, Illinois
---
2004
Deionised water is what it says. Cation exchange resins remove positively charged ions Na+, Ca2+, Mg2+ etc and replaces them with Hydrogen ions. Anion exchange resins replace negatively charged ions Cl-, SO4-2, etc. and replaces them with hydroxyl ions. If there is significant sodium concentration in your DI water, you have a problem with the deioniser, not to mention non-compliance with a number of plating specs!
Ion exchange does NOT remove organic material, bacteria or pyrogens. In practice these can build up on the resins and be discharged in considerable concentration À much higher than in tap water.
Safe to drink? It depends on how paranoid you are about safety. It is unlikely to be unsafe but it tastes disgusting, and what is wrong with tap water?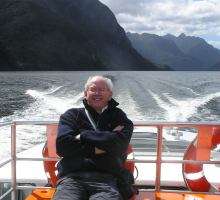 Geoff Smith
Hampshire, England
---
2004
I do not know how compelled you are with regard to this DI water drinking issue, but we have a installed DI plant in our service and we have instructed by display that the water is not for drinking purpose. This is also recommended by the plant installation agency. Be safe with water. This DI water has an intended purpose in industries and has no relevance to potability. May be check for the potability of the raw water source and use suitable filters , UV treatment if this water source is the only one available.
Somashekar
- Bangalore, Karnataka, India
---
2004
DI water is more expensive than any bottled water available in the market and it taste bad. It is not safe to drink DI water..........
Marlon L. Cordez
Surface treatment - Sta. Rosa, Laguna. Philippines
---
2004
DI water is extremely low in everything, so what it does is take electrolytes from your body into solution and carry them out. This can be a problem over a period of one day if enough is given with no other electrolytes. The safety people can not say anything is OK if it can't be safely overdone in a work environment, they deliberately err on the side of caution, as they should. Moderation in all things... A little pure water is actually good for you, but too much is very very bad... kind of like potassium, sodium, or any other mineral. Symptoms include fever, headache, nausea, edema, stroke, and death... So there, hehe

Jeff Watson
- Pearland, Texas
---
November 30, 2009
Small amounts of D.I. water will not hurt you if ingested. The bigger problem is that when the resin tanks become exhausted or can no longer exchange the proper ions, they will exchange the next easily exchanged ions. In most water districts the next available ion is fluoride. If this occurs you are producing hydrofluoric acid instead of pure water. If you are not an expert in monitoring D.I. systems you won't know when this process begins. I hope you trust whoever you get your D.I. water from.
Paul Rust
R/O-D/I Technician - Kelso, Washington