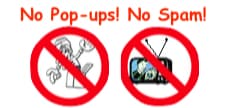 World's top finishing resource since 1989
Chime right in - No login req'd
topic 29163
Painting a Car at Home With Tremclad-Type Paint
2004
I want to paint my car with a roller using Tremclad paint and I want to know if there is an additive I can use to speed up the drying process so the dust and air particles will have less chance to settle.
Marilyn Barisitz
hobbyist - Ottawa, Ontario, Canada
---
2004
Hey, I just painted my truck with roll on Tremclad. no, you can't quicken the drying process; use a clean 2 car garage it worked for me. Hope this helped.
Murray Fontaine
- Edmonton, Alberta
---
2005
I just got my truck out of my bosses body shop and I was wondering if I could paint it with Tremclad through a paint gun. And would I have to put a clear coat over Tremclad paint?
Cole Krauss
student - Oakburn, Manitoba, Canada
---
2005
Tremclad works fine...but you need to follow the advice on the can and not try to wax or buff it for at least 7 days. It takes that long for the stuff to "harden" to where it will chip instead of peel if scratched accidentally.
Steve Bishop
- Seeley's Bay, ON, Canada
---
2006
There is a huge forum going on about painting your car with Tremclad and rollers. You use mineral spirits [affil. link to info/product on Amazon] to thin it and it will dry over night between coats. About six coats and wet sanding in between and your lookinG good. Go to this web site there is a 22 page and growing forum dedicated exactly to this project with pictures and trial and error.
http://board.moparts.org/ubbthreads/showflat.php?Cat=0&Number=2331682&page=1&fpart=21&vc=1&nt=20
hope this helps
Evan Green
- Berkeley, California, USA
---
2007
I have painted three trucks in the past with a roller and Rustoleum. I didn't know about Tremclad and didn't wet sand between coats. I did wait a few weeks and buffed it out pretty hard. Please note these were old beaters but from a few feet away they looked pretty cool. Total outlay was a weekend and under $60.00.
Milton R. Ninde
- Fairfax, Virginia
---
December 9, 2011
Hi, I painted my car with Tremclad. I used a small airless spray gun ($100 approx.) to spray it. The actual paint job took less than 1/2 hour. Repairing the body was the long part. Hiding the parts I didn't want to paint took almost an hour. The results are ok. The car is not glossy but it still looks quite good. Here is a link to my blog if anyone is interested: www.davestuff.ca/WordPress/
Dave Amos
- Verdun, Quebec, Canada