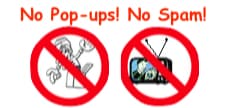 World's top finishing resource since 1989
Chime right in - No login req'd
topic 29156
Ways to produce silver
2004
Hello,
I hope someone can help me out with this: for my honors chemistry class I have to research the different ways of producing silver from other substances. I know already that I can get it from silver nitrate and copper but is that the only way? or the best way? I am being graded on how much silver I can theoretically produce for the least amount of money so any information you have would be greatly appreciated. If you can't tell me exactly do you know where I can go to look it up?
Thank you very much for you help and time!
Kathy C
[last name deleted for privacy by Editor]
student - Langhorne, Pennsylvania
---
2004
Most silver salts can be relieved of their silver by putting a less electropositive metal into an aqueous solution of the salt, as you have suggested. However, most silver is found naturally as an ore of silver sulfide known as argentite. It is also found in conjunction with lead bearing ores such as galena. Silver is refined form these sources by numerous methods, including the cyanide extraction process, the Parkes process for desilvering lead, the Luce-Rozan process and electrolytic methods applied to the refining of lead (Betts process) and the refining of copper. Details of these processes can be found in any good extractive metallurgy book or on the internet.

Trevor Crichton
R&D practical scientist
Chesham, Bucks, UK
---
2004
Kathy,
I wish someone had given me the answers to my college questions, but you have shown real initiative in finding this site, so here goes. As I understand it the real problem is to produce silver cheaply so, unless you live over a silver mine ... Probably the most common use of silver is still in the photographic industry, although it is decreasing due to digital cameras. Light sensitive silver chloride produces the image and after developing, the unused silver is removed in the fixer. Commercial companies know this and large users reclaim the silver but you may be able to find a friendly photographer or the Xray unit at a hospital who have not yet learned this. There are many ways of getting the silver back but the cheapest is to throw in scrap iron (wire wool if you feel extravagant or nails). The iron goes into solution and the silver comes out - simple. Other methods are more efficient but can be expensive or dangerous. hope this helps.
Good luck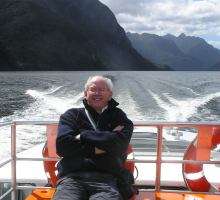 Geoff Smith
Hampshire, England
---
2007
I presently reading the Book of Enoch.
Ed. note: info about that book on Amazon =>
It's very interesting reading to say the least. It mentions that silver can be made from the dust of the earth. Is there any scientific evidence to prove this?
Ruth W
[last name deleted for privacy by Editor]
Student - Jacksonville, Florida
---
2007
Contact your local newspaper and ask for a tour of their plate-making department. tell them this is for a class project and they are usually more than happy to help. newspapers and large photo shops use low current over copper or steel plates in a tank and when the photo solution is added the silver reforms on the plates. I am sure you could make a sample unit very cheaply and the newspaper may let you use some of their solution for the test but you will probably have to return the silver as this is a revenue source for them. you should be able to reclaim pure silver for pennies. hope this helps. merf
Meroff S
[last name deleted for privacy by Editor]
- Laurel Springs, New Jersey
---
February 11, 2008
The standard reference for all metals is still De Re Metallica by Agricola. If you go looking for that, you want the translation by Herbert Clark Hoover.
Ed. note: info about that book on Amazon -->
But since you are not considering ores, you probably don't need that book.

Your cheapest way to get some silver is to reclaim old photographic negatives. Soak them in bleach until the emulsion falls off. Transfer the sludge to a ceramic cup, add Borax [affil. link to info/product on Amazon] and Boric Acid Powder [affil. link to info/product on Amazon], and heat with a torch until it all melts. Pour the melted mess into a ceramic dish and let it cool. The borax absorbs all impurities and forms a glassy surface which you can just break off. Underneath will be a button of pure silver.
Vern Wall
amateur miner - Yuma, Arizona
---
October 3, 2008
I am trying to smelt/melt/extract silver from dump material from old silver mines.This contains mainly cobalt,nickel,arsenic and calcite (I've had the material assayed).
I have heated this material in a metal container in a wood fire over night to drive off the arsenic and prior to that , exposed the ore to diluted hydrochloric acid to remove the calcite.The washed and dried material was then mixed with equal parts potassium nitrate,crushed and powdered clear glass and house hold borax.This mixture was then placed in an inexpensive crucible and exposed to strong heat from a home made blast furnace (firebrick arranged to form a area that would hold charcoal brickettes and a hole for a blower to provide air)The result was a small button (I think) of silver , about 1 ounce in weight.Is there a better way to do this? More efficient or safer way.
Thanks for your help,look forward to to some replies.
Andy Kerr
Hobbyist - Ontario, Canada
---
July 21, 2011
sir 'I have some silver ore which containing approx 1.5% of silver content how to extrect silver matel pls help me,
Kamlesh Patel
Kamlesh Patel
- Ahmedabad, Gujarat, India