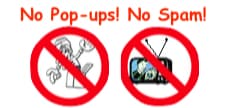 World's top finishing resource since 1989
Chime right in - No login req'd
topic 29143
Sulphuric acid corrosion to 316L SS
2004
I am investigating the feasibility of re-using existing plant equipment for a pilot process using 3N sulphuric acid at 90 °C. The proposed tanks are Grade 316L SS. The trial is proposed for 1 month only, but I am concerned about the integrity of the 316L at this temperature (and especially the long term outcomes should the trial be a success)! Any suggestions on a better material for the tanks, maybe glass line the tanks (although expensive)?!?!
Bradley McNeice
Project Engineer - Townsville, NSW, Australia
---
First of three simultaneous responses -- 2004
While there are few absolutes in life, based on higher strength sulfuric on 316L SS, I think that it would be a very poor choice. While considerably more expensive, the safe way is to look at using teflon lined pipe. There are at least two companies that make it, and can provide you with proper data before you decide. Plastic has a thermal coefficient of expansion that is about 10 times metal, so it can be a problem in large pipe sizes. Welded CPVC is an option, but not many companies are really qualified to weld pipe. Any plastic pipe would need to be exceptionally well supported. I would look at using fiberglass unistrut. Great stuff.
James Watts
- Navarre, Florida
---
Second of three simultaneous responses -- 2004
Hi Bradley,
A test only lasting one month? Rather expensive, I'd have thought.
I'd imagine that 3l6 s.s. preferably 3l6L, properly welded, might last a month at that temperature, if, if, IF the acid concentration were high but NOT if it were medium low !
There are materials that would work, even at high and most definitely at lower sulphuric concentrations but you are talking about $$$. Namely one of the weldable fluorocarbons (Halar, Tefzel, EP Teflon) duly reinforced with fibreglass, the so-called Dual Laminates. Coming to think of it, even CPVC:FRP or PVDF;FRP ... which would cost half an arm less.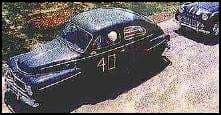 Freeman Newton [dec.]
White Rock, British Columbia, Canada

(It is our sad duty to advise that Freeman passed away
April 21, 2012. R.I.P. old friend).

---
Third of three simultaneous responses -- 2004
316 SS, flat, in a pyrex beaker of sulfuric acid will last forever. Bend it 90 degrees, hence setting up a galvanic cell, and it will start corroding. Weld it, bang on it, scratch it, etc, and you set up galvanic cell and the stainless steel will corrode.

Robert H Probert
Robert H Probert Technical Services

Garner, North Carolina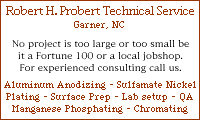 ---
2004
G'day Bradley,
The best people to ask about stainless steel are the technical people at the Nickel Development Institute, I am sure they can answer your question on the serviceability of the material for your application. However here is an option for you to consider. Fit a PVDF liner in the tank. PVDF can tolerate varying strengths of sulphuric acid to 90C, but over that temperature it is not really recommended. The liner could be made using the thin fabric backed material and reinforced on the outside with FRP to give it some strength, a dual laminate as Freeman noted in his reply. I don't know what size of tank you need but apart from sacrificing the SS tank over the month and hope that by the time the trial is over you don't have a puddle of H2SO4 on the floor, I believe the liner is the cheapest option.
Of course with acid at this temperature you may need to fit some type of ventilation to the tank. To do otherwise may see surrounding susceptible items being corroded. Here you could use lip extraction and an inertial type scrubber. Take a look at letter #28467 in the archives for more information. I hope I have been of some help to you.
Tony A Johnston
- Doncaster East, VIC, Australia