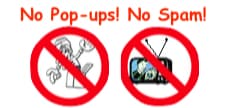 World's top finishing resource since 1989
Chime right in - No login req'd
topic 29141
Can Isothiazoline breakdown? At what Temperature?
2004
Currently Our Spot Welding Electrodes (Copper Alloys) have been Experiencing localized Corrosion. This occurs between the removable tip and the electrode tip holder. Deposits of Copper Sulfite were found on the tips sent for analysis. We use Softened city makeup water, and treat with only a carbohydroxide Oxygen Scavenger and an isothiazoline type micobiocide as a shock treatment every month. Could the Isothiazoline chemical bond be breaking down (releasing sulfur oxides) at the electrode tip during the welding process in high duty cycle situations? The Corrosion is causing the tips to fuse to the electrode holders thereby injuring plant personnel (when they change tips this is normally an easy task) and also driving up cost for full electrode replacements.
John Stewart
Auto Body Fabrication / Spot Welding / Closed Loop Coolant - Columbia, Tennessee, USA
---
2004
A thought, buy a cheap under the sink reverse osmosis rig at your local store. It generates far better water than softened water and is dirt cheap. Change water in the rig everyday and you can cut out the other chemicals. If you need a little better thermal transfer, use some propylene glycol. EPA does not get excited about this, in fact, it is used as a preservative in bread. Ethylene glycol draws lots of attention that you do not need.
James Watts
- Navarre, Florida
---
June 23, 2008
We also heard of attack of cooling tower plastics by isothiazoline
Jan Vandersypen
- Belgium