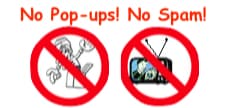 World's top finishing resource since 1989
Chime right in - No login req'd
topic 29140
High temperature resistance of zinc plating
A discussion started in 2004 but continuing through 2019
2004
Q. 1) I want to know whether zinc plated (electroplated)/galvanized parts could be kept in a furnace at 250 °C for 24 hrs. as an application requires this sort of a treatment.
2) whether zinc can be sprayed on the formed components and what degree of corrosion protection it would give .
A. VANSIDHAR
sheet metal forming unit - BELPAHAR, ORISSA, INDIA
---
2004
A. You will get some accelerated oxidation which will dull the appearance of the finish, but I doubt if you will have a serious affect on galvanizing. On electroplate, it could be a significant factor if it was thin. Yes, you can thermal spray zinc. It is not a cheap initial setup and tends to be as rough as some galvanizing. It also will require breathing protection for the operator and a very good exhaust system to protect other people in your plant. Vaporized zinc causes a significant heavy metal poisoning.
James Watts
- Navarre, Florida
---
2004
A. Mr Vansidhar,
If the parts are not exposed to flame the zinc plate may stay unaffected. An oven at 220 °C for 20 plus hours is what we know Zinc survives. That is indirect heat.
240 °C needs to be tried on plated zinc to see if the kind of plating and the co-deposits can actually tolerate this treatment, as co-deposits of PLATING BATH impurities can cause all sorts of side effects under high temp conditions. Alkaline Cyanide-Free zinc over steel has withstood 20 Hrs AT 220 °C. No harm in trying out one trial lot for actuals.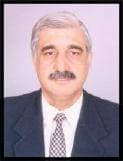 Asif Nurie [dec.]
- New Delhi, India
With deep regret we sadly advise that Asif passed away on Jan 24, 2016
---
2004
A. About your concern on the protection afforded by sprayed zinc, its porous nature will not be a significant factor because zinc protects steel anodically, not by isolation from environment.
Guillermo Marrufo
Monterrey, NL, Mexico
---
January 27, 2011
Q. I'm looking for what happens to black zinc coatings when heated to 450-500 °F. I have parts that are steel, coated with black zinc and when they are heated they smoke. What is the problem with these parts? I find if I bake the parts in a batch oven for 450 °F for 1 hour the parts don't smoke.
I have also tried 350°F for 1 hour with little success ... it doesn't work. Would you have any suggestions? The system I'm working is very hot around 400 - 500 air temp. Is there a HIGH TEMP BLACK ZINC coating that can work for this application?

Lindsey Howe
- Charlotte, North Carolina, USA
---
April, 2013
A. Hi Lindsey. Asif talked about 220 and 240 °C. So let's write that as 428 and 464 °F so we're on the same frequency, and you can see that your temperatures are very high.
Further, the zinc itself is not black of course; the black color comes from the chromate conversion coating, which is more sensitive to temperature, and may be either a silver-based or non-silver process. I guess I'd say that this is just not the high temperature coating that you require. Perhaps a high temperature black paint would be a better choice, or maybe black nickel plating or black chromium plating? Or do the plating, then the baking, then the chromate. Good luck.
Regards,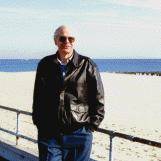 Ted Mooney, P.E.
finishing.com - Pine Beach, New Jersey
Striving to live Aloha
---
April 8, 2013
Q. I am trying to find out how hot mechanical zinc plating of .25-.75 mil, can withstand, without degradation to the coating or color change?
Mike May
- Tyler, Texas, U.S.A.
---
April 8, 2013
A. Hi Mike. I don't think that the application method for the zinc plating is the critical issue, but rather the temperature resistance of the chromate conversion coatings. Chromate conversion coatings are hydrated gels, so they are not particularly compatible with high temperatures. I believe that the guidelines are not to exceed 140 °F for the first 24 hours. After that they should be able to withstand powder coating curing temperature and time. But this talk of 450 - 500 °F applications strikes me as probably the wrong coating for the job.
But contact Plating Systems and Technologies [a finishing.com supporting advertiser] who are the accepted experts in mechanical plating.
Regards,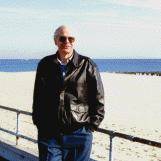 Ted Mooney, P.E.
finishing.com - Pine Beach, New Jersey
Striving to live Aloha
---
---
August 20, 2013

-- this entry appended to this thread by editor in lieu of spawning a duplicative thread
Q. In researching many sources, I am getting conflicting information on what temperature zinc coating will loose it's corrosion-inhibiting qualities. Can anyone clarify this definitively and does the Zinc coating process used have any affect on this?
Christine Sokolowski
Buyer - Buffalo, New York, USA
---
August 22, 2013
A. Hi Christine. We appended your inquiry to a thread which may help answer it for you. Between it and letter 2034 on the same subject, you should have some very good conjectures. Good luck.
Regards,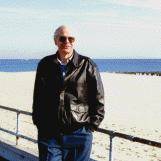 Ted Mooney, P.E.
finishing.com - Pine Beach, New Jersey
Striving to live Aloha
---
---
June 14, 2019
Q. Hello,
I am working on an alkaline zinc system and have some issue with the heat treatment (400 °F) when the thickness is above 8-9 micron. I've found that adding a passivate layer before heat treatment would solve the problem. Unfortunately, I was informed that we cannot add another tank in. My objective is to find an additive to the plating tank that could provide some high temp resistance. What do you suggest?
Thanks
Tiffany Lee
- Charlotte, North Carolina, United States
---
June 2019
A. Hi Tiffany. I don't think you're on quite the right track. Baking parts with 8 microns of plating at approximately 400 °F is routine and should not cause "issues" -- but you haven't told us yet what the issues are :-)
I would suspect an excess of brighteners, etc., to be a likely cause of issues. Tell us more please.
Regards,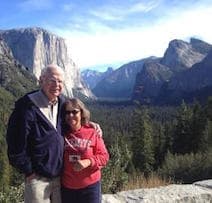 Ted Mooney, P.E. RET
finishing.com - Pine Beach, New Jersey
Aloha -- an idea worth spreading
---
June 17, 2019
Q. I apologize for missing out on an important piece of information. The issue that I have is "dullness" after hydrogen embrittlement relief treatment aka baking at 400 °F. When the thickness is less than or equal to 5 micron, the appearance after bake is fine. But as we increase the plating thickness, the dullness also increases. I assumed that it is due to the brightener cannot resist high temp and decomposes. Adding more brightener higher than our optimal parameters is not beneficial and will result in flaking. At this point I just took out the brightener component and replace it with other alternatives that have similar structures as the current brightener or have been used in literature. Is there any research study on "dullness after bake" that you can recommend? Thanks.
Tiffany Lee
[returning]
- Charlotte, North Carolina, United States