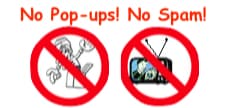 World's top finishing resource since 1989
Chime right in - No login req'd
topic 29138
Surface Finish Conversions
2004
I need to clarify surface finish on stainless steel components (orthopaedic implants). Various customers request different units, i.e., Rz value, Ra Value etc. Does anyone have any conversion charts or other information that might be useful.
Richard Jagger
orthopaedic implant manufacturer - Sheffield, S Yorks, England
---
2004
There is no exact conversion from Ra to Rz. I have a document (Supplement 1 to DIN 4768 Part 1) that has some "information-only" data in the form of a graph of Ra vs. Rz. Quoting DIN: "The publication of this diagram as a supplement is intended to indicate that this conversion is not be regarded as a standardized practice but is merely for information." This standard has been canceled with no superseding standard, but you may be able to obtain it from Global Engineering Documents in the US or Beuth in Germany.
Toby Padfield
Automotive module supplier - Michigan