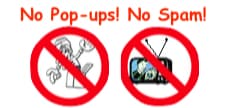 World's top finishing resource since 1989
Chime right in - No login req'd
topic 29131
Extraction of nickel from a spent catalyst
A discussion started in 2004 but continuing through 2017
2004
Q. Dear sir,
I need your help regarding the electrowinning of nickel from a spent catalyst solution. First I will explain the composition of my catalyst pellet. This consists of Ni, Al, Cu, Fe and some unknown elements and insoluble inserts. I have taken 100 g of catalyst powder, 500 ml of water and 80 ml of Sulphuric acid. I heated this for 2 hr in a 1000 ml beaker. Further filtration I got a clear green colour solution. This is called as spent nickel solution. The Spent solution (pH <2) I am having contains 5.000 g Ni/Litre, 0.056 g Fe /Litre, 0.025 g Cu /Liter and some unknown elements. My question is how to electrowin the Ni from this solution or Please suggest some economical method to separate the nickel from the solution and how to do that method?
L.Levankumar
Student - Chennai, Tamilnadu, India
---
2006
A. Add ammonia until alkaline pH. Aluminium and iron will precipitate. Filter.Try electro.First copper will deposit. Then nickel will come. Conditions important.
R.K.Khaitan
- New Delhi, INDIA
---
March 7, 2008
A. For electrowinning, you need a purified nickel sulphate solution. Do you have the apparatus for electrowinning?. Electrowinning is done at 2-3 pH.
Ramesha
metals - Masan, Korea South
---
---
June 16, 2017
Q. Hi. I have a solution of nickel containing impurities of Fe-Al-Mn
What's a way for Purification of solution for electrowinning, and the important parameters for electrowinning?
Thankful and good job.
amirali mosayebi
extraction industry - kashan . iran . Persian