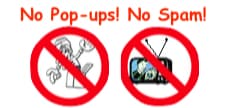 World's top finishing resource since 1989
Chime right in - No login req'd
topic 29110
Same material, two different finishes, will they gall?
2004
I am using a spherical washer to transfer a load from a vectored part of about 3 degrees so that it follows the center line of a bolt. What I am trying to do is reduce the moment arm on the side of the bolt created by the angle. This washer will adjust at the moment of contact. The washers are Inconel 718 and the two contact surfaces have a finish of 32mi and 125 mi respectively. Is there a bearing advantage by have one surface more rougher than the other? I understand that in order to prevent galling the materials should be different. But should they also have a different finish?
Thanks,
Matthew Burdett
mechanical design - Merritt Island, Florida, USA
---
2004
Do you want us to tell you sweet lies? You already know that in order to reduce galling the two materials must be different. From this follows that you should find two suitable different materials first, then play with the roughness.
Guillermo Marrufo
Monterrey, NL, Mexico