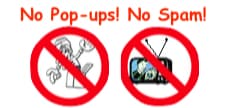 World's top finishing resource since 1989
Chime right in - No login req'd
topic 29108
Identify maker and age of spoon
2004
I found this spoon while diving off the coast of Spain. It appears to be, either silver or pewter. Stamped in the bowl is -MEWEST- There is a letter after the "T" but I am not sure what it is (maybe an E) On the back of the handle is a stamp -- a circle within a square with lines radiating out from the rim of the circle to the edge of the square. Within the circle is a funny script E.This spoon is very ornate and has a very narrow handle with lots of designs. I don't collect spoons but would really like to know how old , and where this spoon was made.
Thank you.
Lester Taylor
hobbyist - Brookfield, Missouri, U.S.A.
---
2004
The symbol you have drawn could be a silver year letter. I suggest you take the spoon to a reputable jeweler and ask them to identify it.

Trevor Crichton
R&D practical scientist
Chesham, Bucks, UK