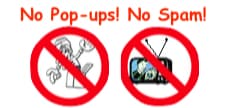 World's top finishing resource since 1989
Chime right in - No login req'd
topic 29098
Painting ceramic tiles
2004
I would like to paint ceramic tiles in a shower area. Could you please recommend what product(s) I should use and how the surface should be prepared. Thank you.
Lou-Enne Bartolomeu
Refinishing - Toronto, Ontario, Canada
---
2004
I purchased very cheap plain glazed tile at my local tile shop for .39 each. The were nothing special.
I then bought ceramic paints from our local ceramic shop in the colours of choice. Laying out the tiles in the same perimeters as our bath/shower area, I then painted a grotto scene with ferns, hostas, and other shade flowers, with little "surprises" like a tiny mouse, a spider on a mossy log, etc.
I then very carefully took the tiles (numbered on the back so that I could put my puzzle back together) back to the ceramic shop for firing. I had to be careful because the painting I did was easily wiped off the glossy tile surface by accident!
Once fired, the tiles were easy to install. This was fifteen years ago, and I have had no problem with them in any way. Cleaning them is a snap with any bathroom cleaner.
Good luck!
Ann Thomson
- Victoria, BC Canada