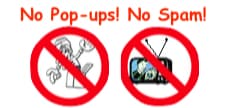 World's top finishing resource since 1989
Chime right in - No login req'd
topic 29083
Information on hard chrome plating
2004
We have a T shaped small component called a Choke Block. This block rotates in a steel fork bore & works in an abrasive environment like dust, carbon soot, and dampness. Presently it is carburised & hardened. However I want it Chrome plated to improve wear resistance & prevent rusting/corrosion. My questions pertain to this situation & need the clarification on the same.
What is the threshold thickness value for hard chrome plating & decorative chrome plating ? Does component needs to be hardened before hard chrome plating ? What is the advantage of hardening a component before hard chrome plating ? Does hard chrome layer of 15micron work well in abrasive condition? What is mean by chrome flash ? What test is used to detect Hydrogen Embrittlement?
Rajesh Talathi
Quality Engineer - Pune, Maharashtra, India
---
2004
Dear Mr. Talathi,
I hope someone else will answer your questions. I can only give you some informations about our use of chrome (we use chrome in abrasive environmental too: chrome vs melt glass). The thickness value for hard chrome is usually 6-8 micron but we can work without problems with 15 micron too. I know that an hardening of components before hard chrome planting can give a bad adherence of chrome.
Finally I've got a question for you: Do you think that Hydrogen, occuded into hard chrome, is able to influence layer's hardness or wear resistance?
Best regards,
Luca Tosini
- Fidenza, Parma, Italy
---
2004
Mr. Tosini,
Lab research has demonstrated that not only Hydrogen but also Oxygen dissolved in the chrome layer have the highest influence on hardness. Vacuum treated Chrome to eliminate these "impurities" has a hardness of only 400-500HV instead of 1000-1100HV.
Guillermo Marrufo
Monterrey, NL, Mexico
---
2004
Thank you Mr. Marrufo
Do you think that a simple thermal treatment at 500-550°C could help me to increase wear resistance? (at about 500-550°C Hydrogen leaves Chrome that passes from hexagonal to cubic structure)
Best regards
Tosini Luca
- Fidenza, Parma, Italy
---
First of two simultaneous responses -- 2004
Generally, chrome with hardness above 1,000Kg/mm2 is BCC, whereas hexagonal structure is found in softer plates. Your proposed heat treatment of chrome above 400oC will eliminate Hydrogen but very little Oxygen. With this treatment hardness may drop up to 30% due to recrystallization, stress relieve and grain growth. Now, it is important to say that hardness is not a linear function to wear resistance.
Guillermo Marrufo
Monterrey, NL, Mexico
---
Second of two simultaneous responses -- 2004
Why are you baking the part at such a high temp? "Normal" bake temp is 375 to 450F, not C. Why do you think that you have a hydrogen embrittlement problem? You can prevent most of any hydrogen embrittlement by simply not etching or pickling it as long. Also, you can avoid sharp corners by employing generous radius on all corners. You can also shot peen before plate. You can also prebake. You can extend the length of the bake. You can get it into the bake oven quicker after it comes out of the final rinse.Far too many people have heard of hydrogen embrittlement, so blame every failure on it. It is not Cyanide or Cancer, but far too many people are finding goblins under their bed at night when there are none. In short, make sure that you have a problem before you waste time, money and energy trying to fix it. PS , notch bar testing is the common way to check for a problem. Destructive loading of a part is wonderful if it physically lends itself to the testing.
James Watts
- Navarre, Florida
---
2004
Mr Talathi,
I suggest the following sequence:
1) Clean in an alkaline soak cleaner at 70 °C for 4-6 minutes.
2) Anodic clean at 75 c for 2 Minutes
3) Rinse well twice
4) Check if Rust is present . Anodic de rust in a derusting solution. This is alkaline and runs 75 centigrade anodically and is available domestically.
5) rinse twice plain city water
6) neutralise in 5 % dilute sulfuric for 30 secs.
7) Plate Sulfur Free Semi Bright Nickel.. 6 to 10 Microns Dragout + two rinses. ( NOT BRIGHT NICKEL please NOTE)
8) Dilute Chromic dip or dip in Chrome dragout.
9) plate Chrome as usual to regular thickness.
10) dragout and two rinses
11) Hot Deionised water rinse at 90 centigrade for 1 Min immersion.
Air dry and replace the DI water daily. The Hydrogen Embrittlement will be present for academic purposes in the part. The Nickel will eliminate corossion failure.
est for performance.. Good Luck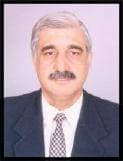 Asif Nurie [dec.]
- New Delhi, India
With deep regret we sadly advise that Asif passed away on Jan 24, 2016