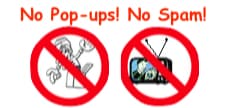 World's top finishing resource since 1989
Chime right in - No login req'd
topic 29063
Continuous varying alloy plating
2004
Dear all,
I would like to know if there is someone who knows some kind of alloy plating solution in which I can vary the composition from 0% to 100% "on-the-fly".
Thanks a lot,
Paulo Henrique de Godoy
education - university - Piracicaba, Sao Paulo, Brazil
---
2004
I would expect that the answer is no, even if we trimmed your range to say 20% to 80%. But it is a very interesting question. Please tell us what you're trying to do. Thanks.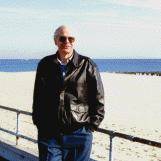 Ted Mooney, P.E.
finishing.com - Pine Beach, New Jersey
Striving to live Aloha
---
2004
An interesting idea! I would suggest you try doing this with either nickel-cobalt or with copper-tin (bronze). I have no idea if it will work and you don't give too many ideas about what you actually want to achieve, but let's assume you only want a small sample. If you have two containers, each containing one pure electrolyte, and you arrange it so that they both feed into a tube that will support lamellar flow. Each container should have a tap on it to control the flow. The common tube is then connected to a cell with an anode and cathode in it. You start by allowing only one electrolyte to flow into the cell and then you slowly and incrementally turn off the first one whilst at the same time you open the second one, but you keep the same electrolyte flow rate. You will ultimately end up with none of the first electrolyte and all the second flowing. Alternatively, you could try long duty cycle, multi stage, ramped voltage plating, but that could be more difficult to set up as you would ideally need two metals that have massively different reduction potentials. Just out of interest, why do you want to do this?

Trevor Crichton
R&D practical scientist
Chesham, Bucks, UK