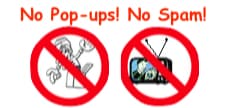 World's top finishing resource since 1989
Chime right in - No login req'd
topic 29062
Mercury Poison or Crazy?
2004
My father worked at a battery manufacturer for 24 years, he made batteries that contained mercury in them, and then would come home and wash his clothes and do whatever, but he also at work was told to take 5 gallon buckets of pure mercury and pour it down a drain line behind the plant.
My question is, I have suffered from serious illnesses since my father worked there. I had my gallbladder removed when I was 14. I suffered with chronic chilecystitis with cholelithiasis and benign cystic duct lymph node. That was at the age of 14. Since then I have had repeated kidney infections and bladder infections and I have also been diagnosed with anxiety disorder and compulsive disorder and depression. I almost always feel bad. I think that I was or have been exposed with mercury poison. Can any body confirm this or am I just crazy. I am now 26 and I am tired of worrying with what is wrong, could it be mercury or am I just crazy?! ?
Cammy F.
bookkeeper - Lancaster, South Carolina, USA
---
2004
Mad as a hatter. Your doctor, or a local poison control center that he refers you to, can test you for mercury poisoning. I understand that testing for chronic accumulation is not as easy as testing for recent exposure though.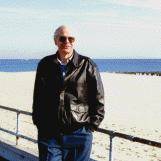 Ted Mooney, P.E.
finishing.com - Pine Beach, New Jersey
Striving to live Aloha
---
2004
Thank you for writing me back! I had a man from Harvard Univ. to write me and he wants all of my doctors reports from when I was 14 and he is going to send them to one of the best doctors in Boston. I hope that if any one else has these same issues that they would write me.
Thank you again.
Cammy F.
- Lancaster, South Carolina, USA
---
2004
A small reality check. 5 US gallons of pure mercury weighs about one and a quarter tons. I have no doubt that your father was a very strong man but I have yet to find a bucket handle that would carry that weight! As for mercury poisoning; medical diagnosis on the internet is a very chancy business. See a doctor.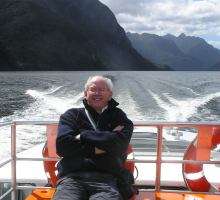 Geoff Smith
Hampshire, England
---
July 2013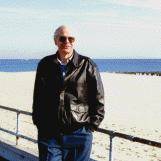 Ted Mooney, P.E.
finishing.com - Pine Beach, New Jersey
Striving to live Aloha
---
2004
Mercury in batteries? Chlor-alkali plants maybe, but batteries? It has no electrical capacity to store electrons. This is puzzling...

Tom Baker
wastewater treatment specialist - Warminster, Pennsylvania
---
2004
Mercury compounds were used in batteries. Tiny button-cell sized were common. Just Google for mercury battery and you'll find it.
Scott Packard
- Alhambra, California, USA