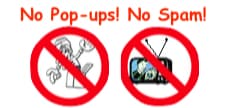 World's top finishing resource since 1989
Chime right in - No login req'd
topic 29059
Surface quality of anodized aluminum plates
2004
I am the process engineer for a manufacturing company in California. I am trying to find a solution to my damaged anodized ( Mil-A-8625 [link is to free spec spec at Defense Logistics Agency, dla.mil] E/1 Type III Class I) aluminum plates (58"x110"x.062"). The surfaces of these plates appear to have been damaged with random pits, dents, scratches, and debris that have built up over the 3 years of their life. I clean them occasionally, but it is time consuming and expensive considering the man hours. I am trying to decide if stripping, re-processing the metal, and re-anodizing the plates is the best way to go or if buying new plates altogether and anodizing them is the way to go. after that I need to find a way to keep them clean and be efficient in doing so. Does anybody have any thoughts?
Thank you for your time in reading this.
Sean
electronics mfgr - Lake Forest, California, USA
---
2004
If you send the parts out to be cleaned, stripped and re-anodized, there will be a slight dimensional loss (the removal of the original oxide layer plus the forming of the new out of the existing aluminum), but if your tolerances allow for that it would certainly be cheaper than buying new plates and paying for the anodize on those instead.
Of course, any significant pits and dents that exist on your plates now will still be there after they are stripped and anodized. What are you using the plates for?
Jim Gorsich
Accurate Anodizing Inc.

Compton, California, USA