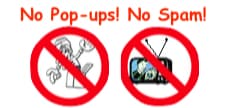 World's top finishing resource since 1989
Chime right in - No login req'd
topic 29054
Zinc plating for 400 hours of salt spray test
A discussion started in 2004 but continuing through 2019
2004
Q. I am looking for information on zinc plating that will pass 400 hours of salt spray testing.
Arvind
[last name deleted for privacy by Editor]
manufacturer - Hosur, TN, India
---
2004
A. Hi, Arvind.
silly :-) Maybe it would be easier to look for salt fog cabinets that allow your current zinc plating to survive for 400 hours? ... Sorry, just a joke based on a recent thread where split-sample parts passed a 400-hour test in one country and failed at 96 hours in another :-)
To white rust or red rust? (The latter is certainly possible). Must this be straight zinc or can it be a zinc alloy? (It's easier with an alloy zinc). What material is the substrate? (Steel, I assume). Top coat allowed? (It's easier with).
The answer is yes it can be done with proprietary chemistry. Please flesh out your inquiry with further detail for a more detailed answer (finishes should never be selected on the basis of salt spray tests, but based on the type of component and the conditions it is exposed to). Thanks!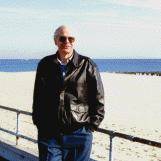 Ted Mooney, P.E.
finishing.com - Pine Beach, New Jersey
Striving to live Aloha
---
2004
A. Your requirement of Salt Spray 400 hrs not specified whether white rust or red rust, in any case Zinc Alloy Plating with Iron or Cobalt in alkaline process is very much suitable. Depending upon the requirement of Chromate colour, you have to select the above process. Chromate may be hexavalent or trivalent. I have got experience in achieving 400 hrs salt spray with the above process.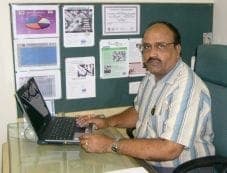 P. Gurumoorthi
electroplating process chemicals
Chennai, Tamilnadu, India
---
---
2004
Q. I want to meet 400 hrs of salt spray test using a trivalent plating without sealant. Currently we are using hexavalent plating. Has anybody achieved this without a sealant. I am interested to know more about this.
N.Kumaran
- Tamilnadu, India
---
2004
A. Arvind,
If you need 400 Hrs I suggest Zinc Iron Alkaline bath Plating followed by Trivalent Light Green Chromate which will exceed the 400 Hrs. The chemistries are available in India from Proprietary makers.
Regards,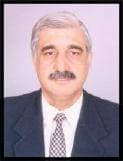 Asif Nurie [dec.]
- New Delhi, India
With deep regret we sadly advise that Asif passed away on Jan 24, 2016
---
2006
Q. Dear Sir/Madam
Hello
I want to coat (Zn coating) for parts (sheet metal) for up to 24 Hours salt spray test and with smooth surface.
Please inform and help me.

Best Regard,
Sadegh Gholipour
- Tehran, Iran
---
May 30, 2008
Q. I would like to know how long time in each color chrome (blue, yellow and black) for salt spray test in according to JIS Z 2371 [affil. link to spec at Techstreet] standard?
Arnupap Siriphan
Owner - Thailand
---
---
March 30, 2012
Q. 1. AUTOMOTIVE GAUGE CASE WITH ZINC PLATING, THICKNESS 15 TO 25 MICRONS WITH BLUE PASSIVATION -- IT WITHSTAND HOW MANY HOURS OF SALT SPRAY TEST?
2. GAUGE WITH ABOVE-MENTIONED PLATING THICKNESS IS PACKED IN WORST POSSIBLE CONDITION -- IT WILL FORM WHITE CORROSION AFTER HOW MANY DAYS?
CHANDRAKUMARA CHELUR KYLARASETTY
- BANGALORE, KARNATAKA, INDIA
---
---
January 23, 2018
Q. I want a hexavalent Zinc blue coating to withstand a 48 hour salt spray test. What thickness should I go for?
Huzefa Kitabi
IBC - Bangalore, Karnataka, India
---
January 2018
A. Hi Huzefa. 48 hours isn't much these days, even 5 microns of zinc with a quality trivalent chromate conversion would probably pass 48 hours. But is there really a good reason you want a blue hexavalent conversion coating rather than a trivalent one? Hexavalent chromate is yellow; to get it blue means keeping very little chromate. Chromate doesn't have a thickness specification though. But you're really not supposed to design to a salt spray test ... you're supposed to design for an exposure condition, and then determine what the minimum salt spray hours you can accept before you should assume that you have lost control of the process. Good luck.
Regards,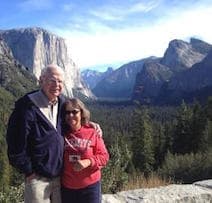 Ted Mooney, P.E. RET
finishing.com - Pine Beach, New Jersey
Aloha -- an idea worth spreading
---
---
July 15, 2019
Q. What is the criteria for 96 hours Zn plated components in salt spray test, means in between 72 hrs blackish surface observed and white rust not generated. In this case component fails or passes in salt spray test?
RAMASHANKAR SHARMA
- new delhi
---
July 2019
A. Hi Ramashankar. To my knowledge there are no such "assumed" criteria ... there are only criteria that are specified. Are you plating to a specification? ... sometimes the specification tells you how to judge satisfactory compliance. Good luck.
Regards,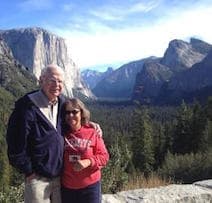 Ted Mooney, P.E. RET
finishing.com - Pine Beach, New Jersey
Aloha -- an idea worth spreading
---
---
August 14, 2019
Q. I want FE 410 tube material to sustain 300 Hours SST test to be cleared with no red rust. Can Zinc + Chromate-free phosphate Coating sustain the same? Please provide any additional information if had which would help me
SAGAR JARALI
- Pune, Maharashtra and India
---
August 2019
A. Hi Sagar. Zinc plating on type 410SS is rather unusual so, sorry, I don't know how many hours of salt spray it can typically survive. But phosphate coatings on zinc are intended for subsequent painting, not as a final finish; I think a proprietary trivalent chromate after the zinc plating will prove more satisfactory.
The inside of the tubing (unless it is very short pieces of large I.D.) will not have any zinc plating on it.
Regards,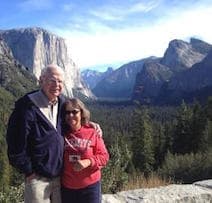 Ted Mooney, P.E. RET
finishing.com - Pine Beach, New Jersey
Aloha -- an idea worth spreading