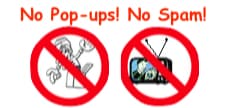 World's top finishing resource since 1989
Chime right in - No login req'd
topic 29049
Bioremediation of tannery effluent
2004
Dear sir/mam,
I, my self research scholar in subject environmental sciences, G.B .Pant University of Ag & technology,Pantnagar,India. My research is based on Leather Tanning industry, in which main problem of pollutant, is chromate. I have isolated bacteria and fungi from tannery soil and effluent, IN which , I screened out better potential strain of bacteria and fungi, which has capability to remove chromate from the effluent. I have also done energy dispersive Xray spectrometry which shows higher concentration of chromate accumulation in the cytoplasm and cell wall of bacteria and fungi. In view of above I would like to ask, how I could explain the mechanism of chromate accumulation in the strains.
Shaili Srivastava
Student - Pantnagar, Uttaranchal, India
---
2004
Dear sir/madam,
I am studying M.Sc in microbiology. I want to do a project in "BIOREMEDIATION OF TANNERY EFFLUENT BY ACTINOMYCETES(STREPTOMYCES SP)". Please give me a information about my project. It will be very use to me. Please sir/madam. I am expecting our information. Thank you sir.
S.TAMILARASI
- Chennai, Tamil Nadu, India
---
2007
I'm doing my PhD work in the same field that Bioremediation of tannery effluent in M.K University. I would like to follow you in this regard. Greetings.
T.Jothimani
- Madurai, Tamil Nadu, India
---
January 26, 2008
I have done my PhD in Bioremediation of Tannery and Textile effluent. First prepare the synthetic effluent with known composition and then finally try with the raw effluent.
Sukumar
- Chennai, India
---
February 20, 2008
Dear Sir,
I am currently undergoing my M.Tech program in Environmental Microbiology at Federal University of Technology, Minna,Nigeria.My research topic is "Development of Microbial Consortium for Enhanced Biodegradation of Tannery Waste". Sir my question is one,how do I get current reference and journals for my work? two, what effective indicator can I use to determine the effectiveness of a microbial consortium?

Oladokun,Oyenike Mary
OYENIKE OLADOKUN
STUDENT - KADUNA, NIGERIA