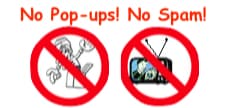 World's top finishing resource since 1989
Chime right in - No login req'd
topic 29033
Wastewater treatment: Detergent removal from carwash effluent
2004
Hi, we are in the field of water and wastewater treatment. We have installed a car wash recycling unit. The effluent from the car wash contains mainly emulsified oil and latex/rubber used for coating along with detergents.
We used lime and alum with good success. but the sludge generation is pretty high. Presently, we are using cationic polymer for the same. but we are not able to remove the detergents from the effluent and this is causing problems in the DAF unit provided.
Can anyone help in giving a good solution for the same. The detergents are posing a problem for the RO plant which is installed to rescue the TDS.
Thanks,
Raamakrishnan
wastewater - Manama, Bahrain
---
2004
Consider electrolytic treatment such as electrocoagulation. I have seen it reduce foaming from alcohol fire fighting foam, one of the most effective foaming agents. It can also eliminate the lime and alum, reducing your sludge.

Paul Morkovsky
- Shiner, Texas, USA