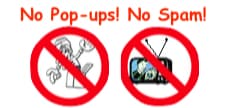 World's top finishing resource since 1989
Chime right in - No login req'd
topic 29031
Electrolysis in industry
2004
Hi!
I'm doing a chemistry assignment but am very confused on the topic. My question: what are the methods utilised for copper and what is the importance of high percentage purity to the metal properties?
Thank you so much.
Sarah T.
student - Melbourne, Victoria, Australia
---
2004
Hi, Sarah. One reason copper needs to be pure is that copper wire will conduct electricity very poorly unless the copper is quite pure. Think of how electricity is conducted in a metal, with electrons progressively jumping from one copper atom to the next, and how inconvenient it is for them if the next atom they encounter is something other than copper.
Attention students! Please try to put your questions in context. For example, are you in 3rd grade or in college? If you are in 3rd grade and we talk at college level, it's all a waste; if you are in college and we talk baby talk, it does you no good either. And, Sarah, by 'chemistry assignment' do you mean your semester project or tonight's homework? :-)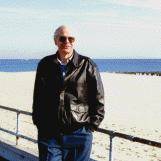 Ted Mooney, P.E.
finishing.com - Pine Beach, New Jersey
Striving to live Aloha
---
November 22, 2010
I am doing a chemistry project on electrolysis in industries and and have this question that I cannot answer; I am a fifth former. The apparatus that you would use if you wanted to gold plate a steel pen. What electrodes would you use, what electrolytes would you place in the electrolytic cell and what would you do to the steel before plating it?
Ame D.
student - Dominica
---
November 23, 2010
Hi, Ame. If someone answers all of your questions, what is left for you to do? What is your overall project?
I think you will be able to find the answers to most of your questions by applying yourself on on-line research, but I will help with the part that is more difficult to research, i.e., "what would you do to the steel before plating it".
Electroplating involves actually bonding the atoms of the gold to the atoms of the metal that you are plating onto. Therefore the metal must be spotlessly clean: you can't plate gold onto metal if there is a blob of grease between the two. One way of cleaning the steel is with a scrub brush and pumice. Next you must make sure there is no rust or oxide on the surface of the steel for the same reason; this you do by dipping it into an acid. Next, you plate it. But gold is very expensive so you will only want to plate a very thin layer. So to protect the steel from corrosion, without relying on the gold plating to do it, and also to make it shiny without needing a heavy polished layer of gold, you underplate it with another metal first, probably nickel or white bronze. Good luck.
Regards,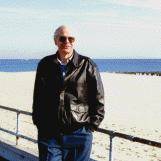 Ted Mooney, P.E.
finishing.com - Pine Beach, New Jersey
Striving to live Aloha