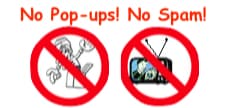 World's top finishing resource since 1989
Chime right in - No login req'd
topic 29027
Mild steel and S.S.316 compatibility in historic building preservation
2004
We are working on a historic building conservation project. The corroded ends of end-of-19th century metal ties have to be cut out and replaced. We are planning to do that with SS316 new parts, which will be welded or bolted together with the old parts. The old metal ties are of mild steel or construction steel hot rolled plates. Is there any compatibility problem with the two different materials? Is there any suggestion for the welding or the bolts material? Some people suggest the use of epoxy pastes for matching them together. Is there any comment on this?
Thank you in advance,
Manolis Vournous
Architect - Chios, Chios Island, Greece
---
2004
Hi Manolis,
On glancing at your request, my first thought was, Why Doesn't He Go and Touch Base with His Own Experts!
I was impressed by the (English speaking, fortunately) repair man (probably a PhD !) who was fixing up some of the columns at the Aetheneum who talked knowledgeably about preservative coatings that allowed permeation.
In your case I'd certainly not use such dissimilar metals because you'd get preferential corrosion ... your selection of Epoxy sounds FAR better as it would give you a non-conductive barrier between the m.s. and the s.s. But please ensure that there is no metal to metal contact and also somehow abrade the mild steel beforehand to ensure a good bite.
The statues in the Athens museum are perfection personified. We have a lovely promenade by the sea in White Rock but unfortunately the sculptures just don't compare to yours ... I think I could do even better. You should send us a statue or two ... It'd be most appreciated.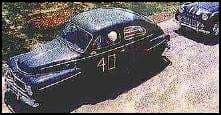 Freeman Newton
[dec.]
White Rock, British Columbia, Canada
(It is our sad duty to advise that Freeman passed away
April 21, 2012. R.I.P. old friend).