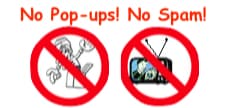 World's top finishing resource since 1989
Chime right in - No login req'd
topic 29026
Prevent water corrosion with aluminum
2004
We manufacture large (3 x 7f t), re-circulating water fountains sold by high-end retailers for use outdoors. We would like to use aluminum vs. stainless steel for the water basin and other components. The decoratively grained finish must be protected. Only 10 inches of the 1x3" tube are in constant water contact. The remainder is subject to typical weather conditions. 1)Are BOTH clear anodization and clear powder coating really necessary, as I have been told? 2)Would a small zinc plate in the water basin stop the corrosion? If the water ran through a galvanized pipe (which could be incorporated into the design easily), would enough zinc slough off to stop the corrosion? 3)Where do I go to get a definitive answer? 4)Any other suggestion?
MK Burdick
water fountain manufacture - Seattle, Washington, USA
---
2004
You can use titanium - expensive but far better than Al or SS.
Good luck!
Goran Budija
- Zagreb, Croatia