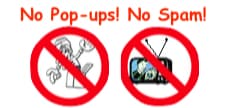 World's top finishing resource since 1989
Chime right in - No login req'd
topic 29004
Teflon Coating on Aluminum
2004
Teflon/ Moly Oven Cure Firearm Finish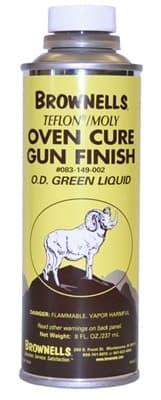 [affiliate link by editor to product info at Brownells]
I play paintball and have a question regarding applying a Teflon coating to the internal parts of the paintball marker. The marker is made of an aluminum alloy and is powder coated on the inside and bare aluminum (slightly polished) on the inside. The inside of the receiver halves (the marker halves that enclose the internals are in a clam-shell type set-up) see a lot of friction of moving parts. I want to know what the chances are of applying a type of Teflon coating (or Teflon co-polymer) to the inside of the marker in hopes of reducing wear and therefore increasing cycle rate.
I have been considering Brownells' TEFLON/MOLY OVEN CURE, GUN FINISH =>
that can be applied at home inside an oven but I think that is really made for the outside of an actual gun. Any suggestions or comments as to how to do this type of small project? Thanks for your time.
Sincerely,
Frank C. Grace
Hobbyist - Acushnet, Massachusetts
---
2004
From what I've heard Brownells product is supplied by KG Industries. The only product I've used by KG is their gunkote (it works great) to apply this product you must have a coarse finish, they suggest sand blasted..as you know coarse finishes are not a good thing in high wear situations. They do sell a Teflon lubricant made specifically for trigger mechanisms, maybe check into that. Do a net search for kg coatings, gun-kote to get more info.(I used yahoo search to locate them) their site shows applications, testing (military and independent). Maybe you will find something that works there.
Jason Aube
- Flint, Michigan
---
2006
We have a need for a thin Teflon coating on aluminum. The thickness required is flexible but ideally a couple mils. Although the use is entirely different, something like a Teflon coating on a frying pan would be ideal. Do you know any place to provide this service?

Thank you,
Kostas Zafiriou
OEM - Wilmington, Massachusetts