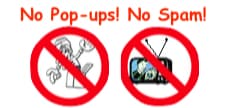 World's top finishing resource since 1989
Chime right in - No login req'd
topic 29003
Stainless steel and H2O2
2004
I am a "garage inventor" and need to know what happens to stainless steel tube exposed to H202 for long periods of time. This relates to a transfer system I am thinking of constructing.
Fred Griffin
inventor - Torrance, California, USA
---
2004
What grade of stainless steel are you using, 316? hydrogen peroxide is a fairly strong oxidizer, of course; but it should not harm the 316 ss if it has been passivated prior to use to be sure all free iron is off the surface and you have formed a good chrome oxide layer.


Lee Kremer
Stellar Solutions, Inc.

McHenry, Illinois