60,000 Q&A topics -- Education, Aloha, & Fun
topic 2994
Reworking a chromated & painted part?
A discussion started in 1999 but continuing through 2019
1999
Q. I have a rework project coming up where I need to drill some additional holes into an already finished piece of 5052-H32 Aluminum sheet metal. The finish consists of a Mil-C-5541 [link is to free spec at Defense Logistics Agency, dla.mil] Class 3 chromate conversion followed by a Polane-T (Sherwin Williams) paint job. If I just drill and touch up the paint, will the paint just flake off in short order? I'm more concerned that by breaking through the original conversion coating, the part will get real ugly, real fast if I don't strip and re-chromate the entire part. What's your opinion?
David Seebauer
cardiopulmonary - Milford, Connecticut
---
1999
A. David, We routinely brush chromate discrete areas of parts as part of a repair process. I think this would work in your application if you remember a couple of points: 1) The chromating solution will need to be more concentrated than a tank solution- check with your chemical supplier (Macdermid offers a brush application "kit").
2)The chromating chemical may stain or discolor the paint on the surrounding area. Test the solutions on an inconspicuous area or a scrap part to determine if masking will be required. Brush chromating would be far cheaper than stripping and re-coating. Keith
Keith Wicklund
, CEF-SE
avionics - Minneapolis, Minnesota
---
1999
A. I believe that Keith's method sounds fine. But to have more confidence in the outcome, I would do the rework procedure, then test the parts in some accelerated corrosion test (like neutral salt spray or whatever you presently test), to see what happens to that touched-up edge.
Tom Pullizzi
Falls Township, Pennsylvania
---
---
2000
Q. I am trying to find a commercially acceptable equivalent of Chemfilm per MIL-C-5541, Class 3. I will be plating over Zamak #3 and would think a yellow Chromate will do the job, but I need to obtain a copy of the Mil spec. Can you point me in the right direction and provide any technical details that will support my plan?
Skip Cook
mfg. - Cranston, Rhode Island
---
2000
A. Hi, Skip. I think that many shops use the slang term 'chem film' when referring to MIL-C-5541 chromate conversion coating of aluminum. In other words, I don't think there is any difference between chromating and chem filming. We have a FAQ on where to get mil specs, including a source where they are free.
But note that you must comply with the spec completely, including using products on the Qualified Products List; you can't say: "I see it refers to chromate conversion coating, so I'll slap some chromate on it" :-)
Ted Mooney, P.E.
finishing.com - Pine Beach, New Jersey
Striving to live Aloha
---
---
February 11, 2014
Q. Our company sometimes touches up bare metal with conversion coat. Right now we're using Alodine 1201. Sometimes if the parts have a topcoat, especially a light color, the Alodine will leave a yellow stain. But the stain may be in a localized area or on a small number of treated parts. We have tried changing out the conversion coat and rinse water, but it still happens inconsistently on occasion. Is there a reason this happens? Can it be prevented?
Rebecca Fischer
- St. Louis, Missouri USA
---
February 13, 2014
A. Hi Rebecca,

Alodine 1201 contains hexavalent chromium compounds, which are very good at staining, especially light colored topcoats. If you are concerned about staining you should mask around the rework area with a suitable masking tape and then treat the area, that way the Alodine will not come into contact with the topcoat.
Brian Terry
Aerospace - Yeovil, Somerset, UK
---
---
September 9, 2015
Q. Dear All,

I have aluminum parts (both A360 diecast & 6061), already chromated and partially white powder coated. Now I need to rework the surface with chromate.

1) If I soak the entire part for chromating, will it affect the powder coat when put into 48 hours salt fog test? Is there a chemical reaction that might weaken the powder coat finishing?

2) Can I do above without grinding off the first coat of chromate? What will happen?

Thanks so much for your advice.

Regards
David
David Mak
- Western Australia
---
September 2015
A. Hi David. I have seen production situations where parts which needed to be partially powder coated & partially chrome plated were selectively powder coated first; then the finish powder coating was used as the maskant for the entire chrome plating process, which included electrocleaning, cyanide-based strikes, and hexavalent chrome plating. So some powder coatings can certainly easily stand up to immersion in a chromate conversion coating tank.
Unfortunately, the issue is that we don't know whether your powder coating will. The only real answer is that it is not hopeless, so you should not dismiss it without trying it :-)
Because it is generally okay to selectively "touch up" chromate conversion coating, in which case you would have chromate on top of chromate in the overlap zone, I doubt that you need to remove the earlier chromate in the absence of a spec that says you must.
Regards,
Ted Mooney, P.E.
finishing.com - Pine Beach, New Jersey
Striving to live Aloha
---
September 10, 2015
A. Well this is a different question.
A true Chromate process will involve multiple steps:
(1) Caustic wash (this will degrade the existing powder coating)
(2) Rinse (no problem)
(3) Acid etch (this will degrade the existing powder coating)
(4) Rinse (no problem)
(5) Chromate ( I cannot see a problem)
(6) Rinse (no problem)
(7) Overflowing DI rinse (no problem)
(8) Halo DI zero microsiemens spray rinse (no problem)
Hope this helps,
Regards,
Bill
William Doherty
Trainer - Newcastle NSW Australia
---
September 14, 2015

Dear All,

Thanks so much for sharing your inputs. I've done the followings and sharing my results on both A360 (die-casted) & AL6061.

1) Re-chromated with Trivalent: Only rinsed with water and soaked entire product without removing 1st layer of chromate or pre-treatment (acid wash) for about 8 minutes (pH @ 4.5).

2) Salt-Fog Tested: Both chromate and powder-coat passed 48 hrs salt-fog test. Do not see any reaction on the powder coat. No fading/peeling/bubble on surface. So far the tested product has been more than 72 hours and it still looks good.

Hope this helps with those who need to rework the same.

Regards
David
David Mak
[returning]
- Western Australia
---
---
Is there a time limit within which Chem-Film must be applied to freshly exposed aluminum?
September 4, 2019
Q. I've recently been put in charge of our chem-film process which uses Type 1 / 2, Class 1A / 3, Forms III / VI, and Methods B / C / D.

Most of the procedure is specified somewhere in Mil-DTL-5541 [link is to free spec at Defense Logistics Agency, dla.mil]F or Mil-DTL-81706 [link is to free spec at Defense Logistics Agency, dla.mil]B except for a time limit specification.

Our process states that after reworking a surface of an anodized or previously chem-filmed part, you have a 4 hour window to apply the new coat of chem-film because after 4 hours, an oxide layer begins to form. Once that happens, it'll be difficult for the chem film to adhere to the oxide covered substrate.

My question becomes: Is this time limit called out somewhere or is it just a best industry practice?
Arlind Coti
Engineer - Ridgefield, New Jersey, USA
---
September 7, 2019
A. Hi Arlind,
I have never seen it called out, nor been challenged on it by any auditor (Nadcap, AS9100, miscellaneous aerospace inspectors).
That being said, the sooner the better, and a good DeOx step using a formula that is designed specifically for conversion coatings, immediately prior to the Chem-Film tank, is crucial. There are many on the market and my personal favorite is a blend of Nitric acid, Sulfuric acid, and Iron sulfate. It makes a royal rusty mess of our nice white tanks but oh boy does it do the job! Just don't get any into the non-hex/RoHS compliant conversion tank. Iron is a big no-no for the green stuff :)
The fresher the surface, the more successful you will be passing salt spray testing, too.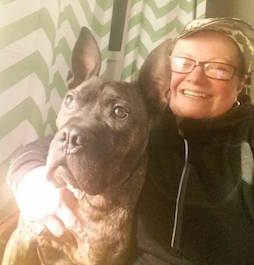 Rachel Mackintosh
Plating Solutions Control Specialist / Industrial Metals Waste Treatment - Brattleboro, Vermont
---
September 10, 2019

Rachel,
Thank you for your response. I haven't been able to find a basis for this procedural requirement either but some of the veterans here think it might be a legacy requirement for an old customer.

I've got half a mind to conduct my own study to see if there's a relationship between exposure time and Chem Film bonding.

Thanks again,

Arlind
Arlind Coti
[returning]
- Ridgefield, New Jersey, USA
---
September 13, 2019
silly :-) Gotta love those types of origin stories for requirements ... where whoever fist carved them into the stone tablets of your procedures manual has long since retired, the customer doesn't have any idea what engineer (probably also retired) decided to put it in the purchase orders to begin with, or why (we all know how much information is passed down to eager young platers on cocktail napkins at convention center watering holes), and no one wants to be the guy to tell the Emperor to put on some pants, already!

I hope you have your very own salt spray chamber to play around with! If so, I'm jealous :) I'd love to do that experiment but oh HECK NO I don't want even IMAGINE the bill for the amount of testing to get a statistically significant sample size!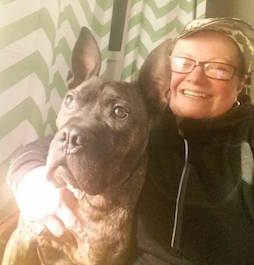 Rachel Mackintosh
Plating Solutions Control Specialist / Industrial Metals Waste Treatment - Brattleboro, Vermont
---
September 2019

Thanks for the cocktail napkin memories, Rachel. Being older than most of you I was a young plating equipment engineer in the days when 2 or 3 martini lunches were an everyday affair for the salesmen and their visiting customers (there were zero saleswomen or female customers). Sometimes the notes on the salesman's cocktail napkin describing what the customer wanted were runny; sometimes there would be fairly credible sketches on the back of paper placemats. Every month or so I'd be invited to one of those lunches.
Regards,
Ted Mooney, P.E. RET
finishing.com - Pine Beach, New Jersey
Striving to live Aloha
---
September 14, 2019
Hi Ted, maybe we will see you in Falmouth in November for the NENASF Regional! I'll bring extra napkins ;)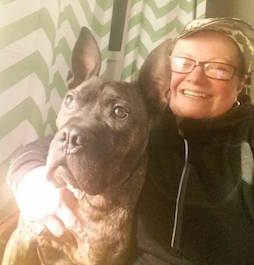 Rachel Mackintosh
Plating Solutions Control Specialist / Industrial Metals Waste Treatment - Brattleboro, Vermont
---
---
What happens when Painted parts are put back into Alodine 1200s tank?
November 18, 2019
Q. Today I was performing a process audit follow up with our internal auditing group. I noticed a part on the table that had a topcoat finish with electrical bond areas sanded bare to get Alodine completed. He told me that they dipped the part into the Alodine bath with no regards to the top coat paint. He said that they always do this. I have two questions.
1. What will the chemicals in the Alodine 1200S tank do to the top coat?
2. What will the top coat do to the process tank?
Michael McCoy
Associate Production Engineer - Little Rock, Arkansas, USA
---
November 22, 2019

A. Hi Michael,
It would help if we knew what topcoat they are using; there are so many! An epoxy will behave differently than a single stage, acrylic will be different from a urethane, etc., and every formulation is slightly different in terms of chemical resistance. You might even be able to find a manufacturer's chemical resistance guide for the topcoat of interest. And that formulation of Alodine goes into solution as mostly chromic acid, so that would be the resistance you'd be primarily concerned with- though the other constituents would also affect resistance!




Rachel Mackintosh




Plating Solutions Control Specialist / Industrial Metals Waste Treatment - Brattleboro, Vermont





---

November 24, 2019

A. Hello Michael,

There's a short answer and a long answer to this.

Short answer, if your worried about the process causing issues with auditors switch to another approved chem conversion for the second handling that applies via a touch up brush as opposed to an immersion process.

Long answer:

So this is kind of a tricky question based on saying it has a paint topcoat without specifying a mil spec or type of paint. I am going to assume it is a standard "green paint" of some variety which has zinc in it and an aluminum base material (alodine 1200s, which is now Bonderite and I would check your expiration date on the chemical if it is still called that).

Typically if it is an organic paint I would worry that the chromic acid in the 1200s would hurt the organic matter in the paint leading to premature failures. The way I would test this is leave two articles in a simulated rain water for a week (ideally just get a 5 gallon pail and the next time it rains viola). One that has been run through Bonderite and one that has not. If you notice a strong discoloration or anomalies I would worry and highly recommend moving. If you do this let me know what you see!

As for the bath itself, personally I wouldn't worry if you have been running this long without any issues.

William Hogan




Amphenol Aerospace - Sidney, New York USA





---

November 25, 2019

A. The type of paint is pretty important to know here. The alodine treatment/tank itself, most likely wont harm your paint, nor will the paint most likely harm the alodine tank. The pretreatment process however, may (but it sounds as if they are just sanding and dipping into the alodine, with no chemical pretreatment).

That being said, it's more of a common practice to alodine prior to painting and mask off the surfaces that do not get any painting. The alodine acts as a primer for good paint adhesion.




Marc Green




anodizer - Boise, Idaho




adv.: Anodizing Questions? Need Personalized Help?