topic 2980
Zinc cobalt vs Galv
(1999)
Is zinc cobalt as good as galvanizing and is the black zinc cobalt more attractive to look at than normal black zinc chromate?
c.c. Anderson
- Australia
---
(1999)
Probably not and probably not.
Sacrificial zinc can be applied by several methods including electroplating, mechanical plating, and galvanizing. The way the economics work out, electroplating is usually most economical for thin coatings, mechanical plating for mid-range, and galvanizing for heavy coatings. For practical purposes, zinc is zinc, i.e., the more zinc the longer the galvanic protection. So, usually, a galvanized coating is a thick coating and 'better' than a mechanically plated or electroplated finish.
Zinc cobalt probably offers more protection than plain zinc, but it's unlikely to offer the utility of a coating many times as thick.
Beauty is in the eye of the beholder, but chromates act on zinc and they act more uniformly on plain zinc than on alloys.
Ted Mooney, P.E.
finishing.com
Pine Beach, New Jersey
---
(1999)
While Zinc/Cobalt alloy plating normally supplies more corrosion protection than zinc, it is unlikely that the degree of protection will approach galvanize. I have seen Zinc/Nickel applied at 0.0005" with an iridescent passivate give over 5000 hours in the ASTM B117 [link by ed. to spec at TechStreet] test. It would then be up to the specifier to agree that it would be a valid alternative to commercial galvanize. You also didn't say how thick the galvanize would be on the parts.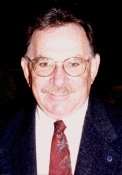 Ed Budman
- Pennsylvania
---
(1999)
How far Zn-Co can substitute Zn plating. I have seen in literature that Zn-Co coating with Co as low as 2 to 5% has more that five time corrosion resistance and withstands 5 times the salt spray test. If so why it has not caught the Industry and what are the Problems associated with Zn-Co plating in comparison to Zinc plating
Dr.H.B.Rudresh
metal finishers - Bangalore, India
---
(1999)
To start with, it tends to be cosmetically unattractive. Then, it requires a capital investment to change. Many shops resist change. It tends to be harder to control requiring more expensive help and or supervision. It may require testing equipment that many shops do not have.
James Watts
- Navarre, Florida
---
(1999)
To: James Watts
Thank You for replying, in fact Thank You everybody for replying to my letter. However, I feel that in today's market change is everything. I find that the 'too hard' attitude is consistently prevalent in our industry. Perhaps if more people tried to look for better ways of doing things our industry would not have such a poor environmental reputation problem.
I had been approached by a large customer to supply black zinc cobalt as a replacement for cad plating as with Dr HB Rudresh, I have seen literature from a chemical company stating exactly what Dr HB Rudresh has said, so why haven't other plating shops & the industry in general caught on, or do some chemical suppliers just try to sell another process to make money? or are there real benefits to be gained?
CraigAnderson
- Australia
---
(1999)
Craig, I agree that change and environmental responsibility are important: it's the subject of constant editorials, letters of reply, and articles here. But you didn't originally ask whether zinc-cobalt was a good substitute for cadmium electroplating, but whether it was a good substitute for hot-dip zinc galvanizing; the answer can be different, and it's harder to see the environmental benefit of zinc-cobalt plating over galvanizing. Also, people are trying to say, without being commercial, that you ought to investigate zinc-nickel plating too.
Actually, there is very little money to be made by suppliers of generic cadmium plating processes; to the contrary, the money is being made by the vendors of zinc-cobalt and zinc-nickel processes, which are highly proprietary. And plating shops would also like to install more modern processes from which they can get a better price point than they can from "me too" generic processes, so I don't see ulterior motive on anyone's part.
But, protests to the contrary notwithstanding, the public usually buys the cheapest thing they find on the shelf at K-Mart or Home Depot, so it's difficult to get away from plain old zinc plating on a lot of items. And depending on the item, there may be no particular advantage to doing so.
Finally, cadmium hasn't been used for corrosion protection by anyone knowledgeable for decades. Rather it is used only when its combination of properties aren't met by other materials. In many applications lubricity is essential, and freedom from gummy corrosion products can be critical. There is usually an alternative, but just substituting zinc-cobalt can be disastrous.
Ted Mooney, P.E.
finishing.com
Pine Beach, New Jersey
---
(2001)
Ed Budman referred to a Zinc/Nickel applied at 0.0005" with an iridescent passivate. What is the iridescent passivate, is that a generic term that a plating shop would understand or is there a spec that can be called out? I have aluminum parts that my customer has required the 2000 plus hours in salt spray but I cannot use CAD/Nickel that was used in the past. Is the Zinc/Nickel with iridescent passivation as prone to scratching as CAD/Nickel?
Thanks for the time and the forum for these questions.
John Elverum
- Paso Robles, California, USA


This public forum has 60,000 threads. If you have a question in mind which seems off topic to this thread, you might prefer to Search the Site