topic 2962
Grey Dull Surface Coating On Aluminum
(1999)
HELP, I have just purchased an old boat, 1972 Crestliner to be exact. I have stripped it down to the aluminum and find a grey dull coating on the aluminum that will not come off. I have tried strippers of many sorts but no luck. I even tried hydrochloric acid and it only smears the coating around. Nothing has worked. Any sound ideas? Jim
Jim Carriere
- Fargo,N.D.
---
(1999)
My suggestion for you would be to buy my boat -- it's fiberglass :-)
Seriously, can't the boat just be repainted, especially for fresh water use? It's hard to know from a verbal description whether the grey surface is the remnants of paint, or just the normally oxidized aluminum surface. Perhaps you could sand blast the surface, but what surface finish do you want to achieve? Hopefully not a polished aluminum look.
Ted Mooney, P.E.
finishing.com
Pine Beach, New Jersey
---
(1999)
Jim, There are cleaners made specifically for aluminum boats- check with a marine dealer. They are usually safe to work with in your driveway and can be rinsed off with a hose. I have also had good luck with some of the commercial cleaners for automotive alloy rims- check with an auto parts store. You could also check with Crestliner in Little Falls, MN to see if they have anything for this. Good luck. Keith
Keith Wicklund
, CEF-SE
avionics - Minneapolis, Minnesota
---
(1999)
Jim From your description its can be or Paint or Oxides I suggest you go to DIY (Do It Yourself) shop and by one of the follow: a. If it is paint - buy paint remover paste and applicate on the paint , it will peel off after short time b. If it is Oxides - buy an acidic paste use to polish brass or silver , and brush the place . The oxide will remove easily .
AND MOST IMPORTANT don't BUY TED'S BOAT .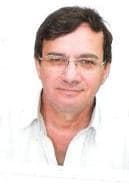 Yehuda Blau
YB Plating Engineering and Quality - Haifa Israel
---
(1999)
But it is such a WONDERFUL boat that I'd be doing him just the greatest favor, Yehuda. Eh... hold the wire a sec...what's that burbling sound?
Quick, anybody got a piece of chewing gum?!
---
(2001)
hello I have just bought a Golf GTI with 16 inch alloy wheels,there are curb marks on them.is there any thing I can do to get rid of this , may be rubbing them down or recoating them.thanks for any help you could give. andy
andy osullivan
- ireland


This public forum has 60,000 threads. If you have a question in mind which seems off topic to this thread, you might prefer to Search the Site