topic 2943
Problem - Nickel Acetate Seal Producing a film on our Black Anodize
An ongoing discussion from 1999 through 2015 . . .
(1999)
Q. We currently seal our color anodize work with a Nickel Acetate Seal. Our problem is that almost all of my black anodize work comes out with a sealer film on it which must be wiped. I have tried setting up a brand new seal & the problem still occurs. I was told we should be filtering the Nickel Acetate Seal, but I think just setting up a brand new tank would have given me the same results. Specific info on our seal tank: Make up: 4 grams / liter Nickel Acetate 5 grams / liter Tamol SN dispersant Temperature: 195+ deg F. Immersion Time: 5 - 10 minutes PH: 5.3 - 5.6 Agitation: Tank has very good air agitation Does anyone see anything wrong with our tank? Does anyone have any advice on how to eliminate this film? Perhaps someone has good experience with another seal. Of course it would have to meet the mil-spec. Any help is greatly appreciated.
David A. Kraft
- Long Island City, New York
---
(1999)
A. David, Are you using proprietary nickel acetate seal or you made it up youself? The process you mentioned looks OK. My question is how you made up the solution. I mean what water you used, DI water or city tap water. It is very important using DI water to make up sealing solution. Adding 0.5% ammonium acetate may help a little bit. In proprietary fomulations, special complexing agents and surfactants are also used in addition to dispersants. These compounds would help remove the white smut on surface. Of course filtration is very helpful. If you still cannot solve the problem after you make up new solution, I recommend you to use Anoseal 2000 from Henkel which gives you less troubles. Good luck. Ling
Ling Hao
- Grand Rapids, Michigan
---
(1999)
A. I wan't going to answer this, since I thought I couldn't give my opinion without getting proprietary, but Ling Hao has been gracious enough to give me an opening. The product he refers to is actually Anoseal 1000, which is a blend of nickel acetate and a surfactant package. (Anoseal 2000 refers to our nickel fluoride seals, not recommended for dyed work.) Otherwise, I agree with just about everything Mr. Hao says, particularly his final recommendation. I'm not so sure that ammonium acetate would help very much, as ammonium complexes nickel at the working pH of the bath, removing its sealing capabilities. Getting back to Anoseal, I was a customer of Novamax's predecessors (Specialty and Diversey) for some sixteen years, then worked as a competitor for some ten years before Novamax came under the Henkel wing, and we always considered the Anoseal as the benchmark of seal products.. Now that I have seen some of their formulas, I can tell you a proprietary secret: early Anoseal products used Tamol SN as the dispersant, but Anoseal 1000 really became the seal of choice in the industry for sealing colored anodize when Tamol was replaced by a better surfactant package. Our company can test for the present dispersant content in the bath, which is important, as many customer problems we see are often a result of too little or too much dispersant. We also have been marketing a new non-nickel seal with a similar surfactant package, which has had some initial successes. I would also caution you, David, to make sure the seal is your culprit. I have seen old dye baths leave residues.

Phil Johnson
- Madison Heights, Michigan


---
(1999)
A. I think that Phil and Ling are correct as I have seen a similar problem at a Denver shop where I was working, which made up its own Nickel Acetate seals, and we could not locate the additive which we had been previously using. It was the lack of a surfactant/additive which left a white residue which had to be wiped off. We went to a proprietary Nickel Acetate/Cobalt Acetate Seal solution which was on various QPLs and that solved the problem. I would add that an amorphous anodize coating also looks somewhat the same, however you didn't mention that the coating was powdery and it sounds like the film mentioned does wipe off without affecting the coating or dye look.
Ward Barcafer, CEF
aerospace - Wichita, Kansas
---
---
To minimize searching and offer multiple viewpoints, we've combined multiple threads into the dialog you're viewing. Please forgive any resultant repetition or failures of chronological order.
---
---
Eliminating seal film / need for wiping on Type II Black anodize
(2001)
Q. We run Type II anodize & on almost all of our black work, which is sealed in Nickel Acetate, we need to wipe off a seal film after processing. Is everyone else doing this or is there a way to avoid this film?
David A. Kraft
- Long Island City, New York
---
(2001)
A. We had the same recurring problem before and we suspected the seal as the culprit. I turned out that sealing is not the only process contributing to this.
Incomplete deoxidation/desmut, high anodizing temperature, dissolved solids in sealing water (and dye!) , were also big factors.
We switched to medium temperature NiAc seal with smut inhibitor available on the market then corrected the other causes (we also filtered our dye). We rarely experience the same problem since then.
Perhaps, if the sealing is the only cause of the problem in your case, why not try sealing at shorter duration until you obtain the threshold for smutting while still passing the seal tests?
Ciraco Dipaloloco
- Toronto, Ontario, Canada
---
(2001)
A. Dave,
No, this is not normal. I'm assuming you have checked all your bath parameters, and are filtering your seal tank, but some thoughts come to mind, some things to look at would be, your ph is too high, your temp is too high, your nickel acetate content is too low, or perhaps the quality of your make-up water has been compromised (I'm also assuming you use DI for make-up). Of course.. sealing smut is an indicator of a decent seal (but a pain in the keyster to wipe off), but one of the benefits of NA is the lack of seal smut, and still being able to pass seal quality tests. You didn't mention what kind of NA seal you are using, we have excellent results, and long bath life with Anodal MS1 (mid-temp seal).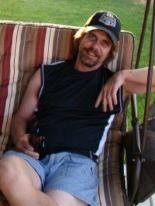 Marc Green
anodizer - Idaho
---
---
To minimize searching and offer multiple viewpoints, we've combined multiple threads into the dialog you're viewing. Please forgive any resultant repetition or failures of chronological order.
---
---
Smut on black anodizing
(2003)
Q. I am black anodizing 6061 and occasionally encounter smut problems. Are there any quick and easy fixes besides elbow grease?
William Smith
anodizing shop - Trinity, North Carolina
---
(2003)
A. Presuming that the smut results from nickel acetate sealing, strict control of pH (e.g., 5.7-5.9) and sealing time (generally, no more than the anodizing time for mid-temperature seals) will help. Commercial anodizing seals such as "Anoseal" from Henkel contain anti-smutting additives. Sheasby and Pinner, in The Surface Treatment and Finishing of Aluminum and Its Alloys =>
discuss additives which do not interfere with the sealing, but this is generally not do-it-yourself chemistry. They also mention that a brief dip in a nitric acid solution will remove smut.
Ken Vlach
- Goleta, California
Finishing.com honored Ken for his countless carefully
researched responses. He passed away May 14, 2015.
Rest in peace, Ken. Thank you for your hard work
which the finishing world continues to benefit from.
---
(2003)
A. Generally smut on black coatings is due to:
(1) too high electrolyte temperature in sulfuric; shouldn't be over 72 °F
(2) too high solids or hard water salts, etc. in sealer - use DI water to make up; reduce drag-in of city water and / or sulfuric from rinse preceding seal;
(3) too long, too high voltage/amp or too thick an anodize film coupled with too long in dye
(4) excessive seal time.
Been there with elbow grease and it's no fun. Worse with 2xxx alloys like 2024 and die castings like 380. Anodically speaking, GOOD LUCK...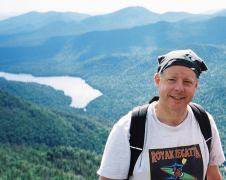 Milt Stevenson, Jr.
Anoplate Corporation
Syracuse, New York
---
August 13, 2009
A. The smut in anodising is because of the high thickness and also anodising at higher temperature than suggested.

Many times in spite of anodising at right temperature and right thickness, smut appears on the surface after black dye and nickel acetate sealing. This is because some dyes react with nickel acetate and give big molecules. This results in more material than the pores can take: hence smut.

One of the easiest ways to reduce the problem is to seal in DM water at 85 to 95 °C for about 20 to 30 minutes and then subsequently seal in Nickel acetate at 70 to 80 °C for 10 minutes. Generally you can avoid smut. Even if it is there it is much less than earlier.
Dr. Rudresh .H.B.
- Bangalore, India
---
---
June 29, 2015
Q. Hi,

When sealing with nickel acetate alone, a smutty deposit may form on the work.

How can we remove it in the continuous process?


Sushant Neve
- Mumbai, India


This public forum has 60,000 threads. If you have a question in mind which seems off topic to this thread, you might prefer to Search the Site