topic 2917
Info on Cobalt-Zinc or Cobalt-Nickel alloy plating
(1999)
Hi.. I am after information on zinc-cobalt and zinc-nickel plating, a 'new' process that my employer has shown an interest in. Since I am new to this firm, I would love to be able to further cement my position in the company by being able to show him plenty of information on the process - plant needs, chemicals, etc. If all goes well, I may get one thing I've wanted since joining this firm - my own plating plant to play with :-)
If the info is to large to publish here, could you please provide me with links to suitable sites, or e-mail me the info. Am also interested in just making contact and chatting with other platers.
Thanks in advance and thanks to finishing.com
David Chord
plating shop - Porirua, New Zealand
---
(1999)
The Zinc alloys plated with either iron, cobalt, or Nickel are viable alternatives to cadmium plating. New techniques are being devised all the time. The zinc/nickel will give the highest degree of protection to salt fog, while the zinc/cobalt will offer better Kesternich (sulfur dioxide) Test results. Zinc Cobalt may be plated out of either acid or alkaline baths. Zinc Nickel gives best results from an alkaline non cyanide bath, and is offered in two types.
1. Low Nickel= Plates 5 - 9% Nickel in the alloy.
2. High Nickel = plates 10 - 15% Nickel in the alloy.
The European community favors the High Nickel, while the far East and U.S. markets now favor low nickel.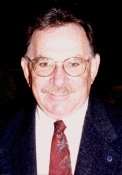 Ed Budman
- Pennsylvania
---
(2002)
Hi
I am looking forward to have information on Cobalt - Zinc alloy plating. I would like to know about some information on what exactly the process is? What I am looking for is its application on aluminum base? Can you suggest me any book or research paper? Awaiting for your reply.
Thank You,
Bharat Panchal
- Cleveland, Ohio


This public forum has 60,000 threads. If you have a question in mind which seems off topic to this thread, you might prefer to Search the Site