Not a lecture hall but a roundtable with a seat for you!
60,000 topics spanning 36 years. Education, Aloha, & Fun
topic 28915
Antique icebox Q&A's, Problems & Solutions
A discussion started in 2004 and continuing through 2020 so far.
Adding your Q. / A. or Comment will restore it to the Current Topics page
2004
Q. I am restoring a early 19th century ice box. There is a compartment on top that would hold a block of ice, which is made from zinc (I believe). The inside of the bottom section was peeling paint and I have stripped it to the bare metal (same metal).
My question is: What do I use to clean the metal to improve the appearance of it. The bottom section or "fridge" part ... should it be painted", or left to bare metal. If it should be painted, what would I paint it with.
Sharron Powell
Hobbyist - Antique Furniture - Stouffville, Ontario, Canada
---
2004

Q. Hi,

I am in the process of restoring an old metal ice box and have the same questions you posed in your note. I would be grateful if you could share with me any advise you received on the restoration process.

Thanks,

Sean Walsh




- Reston, Virginia





---

May 29, 2009

Q. Did any of you ever get responses about your metal icebox? I have the same question and I came across this site. What did you end up doing?

Lori McCanton




- Saint Paul, Minnesota




---
June 5, 2009
A. Hi, folks. Often it's not possible or practical to restore old metal chemically. It may be pitted, or the original finish may have partially worn off or corroded off, or the discoloration runs too deep.
Rather, you probably need to mechanically buff/polish it with a buffing machine or at least an electric drill and buffing pad and a metal polish. If the metal has a plating/coating on it, this poses some danger of buffing it away, but there may be no alternative.
To preserve the metallic look you can clear coat it. To paint it, you'll need to start with a Self-Etching Primer [affil. link to info/product on Amazon] to get adhesion. Then you can use whatever paint you like for a topcoat. Good luck.
Regards,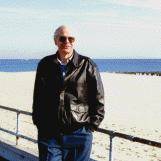 Ted Mooney, P.E.
finishing.com - Pine Beach, New Jersey
Striving to live Aloha
---
March 17, 2010
Q. Hello I just came here trying to find anything on our tin icebox; where and when they were made and can I find some hardware for mine? Door and the icebox pull missing.
Bruce miner
- Owen Sound, ontario, canada
---
April 13, 2010
Q. Hello,

I, too, have an old metal icebox. It was purchased by my parents in probably the 1930's --unless it belonged to my grandparents, then it would have been purchased probably in the 1920's. It is a White Steel by the Crystal Refrigerator Company. I have been unable to find out anything about this icebox. It has been painted, but the paint on the outside of the icebox is in very bad shape. What do I need to do to make it look good and be marketable?

Thank you,
Janice Patla
- Fayetteville, Pennsylvania
---
December 12, 2010
Q. I am refinishing/restoring a "Vegetable Display" icebox made by Crystal, in Fremont NE around the turn of the century.

It is similar to "chocolate display" icebox configurations, but the icebox section on top had an open grate bottom to allow the melting ice to drip down on to the contents, then the water would collect in the open pan bottom, to about 4" deep, before overflowing to the floor drain pan.

The cabinet is made from what appears to be poplar, with a redwood base. All metal on the interior was past restoring, so we painstakingly removed it to expose all of the redwood and poplar. We'll be adding redwood glazing stops, and a redwood crown molding on top to allow for a glass hat to allow more light into the display case.

The doors were originally a enamel creme color, and are completely galvanized wrapped, so we'll be sanding those down to rid ourselves of the galvanization (using all dust protection) and replacing the original creme color via a quality automotive paint.

Anyone with any info on Crystal Co.?

Any cabinet pics, details of nameplate, anything at all, would be appreciated.

Thanks!
Mark Rizzi
- Alliance, Nebraska
---
December 11, 2010
Q. I have an icebox that is probably 20's or 30's vintage, the name plate says "Progress, Progress Refrigerator Co., Louisville, K.Y.", with "Cork Insulated" above the name. The two doors had a type of rolled fabric weatherstrip tacked around the inner edge that I am assuming was part of the original manufacture, to help keep the cold from escaping. Is there a replacement source for this weatherstrip material? I would appreciate any kind of suggestion.
Shirley Gartung
hobbyist - Strathmore, California, USA
---
August 28, 2011
Q. I am attempting to restore 2 vintage GE refrigerators. Both are in great condition for their age and still work. I would like to restore these back to original condition. I would like to think I can handle any task but I think this is beyond me. Any suggestions on how to get these back to new condition?

Jon Price
Hobbyist - Alloway, New Jersey, United States
---
November 25, 2012
Q. I'm trying to find out what year my antique ice box was made. It has a brass label on it from the Crystal Refrigerator Co. It has three doors and I think it must have had a fourth door on the bottom. It looks a lot like a 1920's model. I also would like to know its original color.
TLBiggs
- Delta, Colorado, USA
---
August 7, 2013
Q. I have a question on a two door metal ice box. I am not sure of manufacturer, it could be a Bohn. I need to know how to put the interior together. I know where the trays go but there is a down spout like a drain and a cap. There are what could be two side pieces with fins and a piece that has curved almost like legs that it looks like the drain spout fits into. I could send picture if needed.
Brian JACK
- Lac du Bonnet, Manitoba, Canada
---

Hi Readers.
I don't know of any owner groups, fan clubs, collector sites, or any other gathering place for enthusiasts of these old iceboxes. We're very happy to try to be such a place, and to provide all the space & bandwidth that anyone needs; we'd love to include any photographs or other materials anyone can make available :-)
But to the best of my knowledge nobody is standing at the ready to answer everyone's questions, and for free no less. The only path forward seems to be to try to engage each other rather than just making this just a long stream of unanswered questions :-(
Please take the time to read other people's questions, say hello to the other posters, and try to help them or to share experiences with them :-)
Luck & Regards,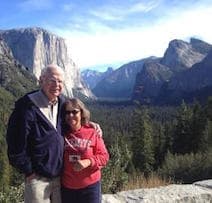 Ted Mooney, P.E. RET
finishing.com - Pine Beach, New Jersey
Aloha -- an idea worth spreading
---
---
Getting rid of odor in zinc lined oak icebox
September 7, 2020
Q. I have tried baking soda and leaving doors open. Cannot get rid of smell. HELP.
Patsy Carron
- Festus Missouri
---
October 23, 2020
Q. I have an antique wooden ice box with lined inside with metal. Cannot get the odor to go away. How can I get the odor out?
Jeanne Lassi
- Oak Forest Illinois