World's #1 finishing resource since 1989
No login needed: Chime right in
topic 28810
Looking for Sheffield "The Silver Solution" replating solution
A discussion started in 2003 but continuing through 2019
2003
Q. I would like to purchase "The Silver Solution" a patented formula for plating and replating silver. I would sincerely appreciate your help.
Maureen P
[last name deleted for privacy by Editor]
- Massapequa, New York
---
2003

Q. I also am looking for Silver Solution which was put out by Sheffield Silver Co. My original kit came from Rich's. I have tried all the stores in my area over a period of six or eight years and have been unsuccessful in finding anyone who is familiar with it.

Charlotte B

[last name deleted for privacy by Editor]

- Morrow, Georgia

---

2003

Q. I am looking for The Silver Solution too! It's the best! Where do I buy it? Thank you for your help!

Lauren T

[last name deleted for privacy by Editor]

consumer - Frederick, Maryland

---

2004

Q. I am trying to locate where I can Purchase a silver polish called "The Silver Solution" originally supplied by Sheffield Plate Polish Company Ltd or a product that does the same thing.

Thank you

Ron Byers

Crafts & Antiques - Berry Mills, New Brunswick, Canada
---
A. Hi, folks. It appears that "The Silver Solution" is presently available in the U.K. but not in the USA. However, there are several brands of competitive products available, including Medallion Liquid Silver Plating Lotion =>
Miracle Silver, Nu Silver, Quickshine, Silveron, Silver Plating Formula, Silver Secret, and Jax Silver Plating Solution =>


Availability and distributorship info for such solutions seems to change very rapidly, so, rather than trying to maintain it on dozens of forum threads, please see our FAQ, "Resilvering at Home" where we try to keep the links up to date all on one page.
Regards,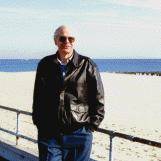 Ted Mooney, P.E.
Striving to live Aloha
finishing.com - Pine Beach, New Jersey
---
June 15, 2010
Q. I don't find The Silver Solution on the FAQ page.
It is not an immersion solution; it works like a silver polish, but adds silver.
It really does work, but I can't seem to find it anywhere. I would very much appreciate a source.
Thank you,
Erif.
Erif Thunen
- Albion, California, USA
---
June 15, 2010
A. Hi, Erif. The Silver Solution is indeed on that page, but to repeat, it doesn't seem to be available in the USA, although you may be able to order it from the link in England that we have offered.
Sorry that the term "immersion silvering" derailed you a bit, but actually it doesn't necessarily mean that the article is dipped (immersed) into it; rather it's electrochemical terminology which means that no electricity is required because the plating process is driven by the silver being more noble than the copper or brass you are plating it onto. Strange though it may sound, The Silver Solution is an "immersion silvering process" even though it is wiped on :-)
Please see our "Silver Plating at Home" FAQ page. Good luck!
Regards,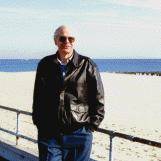 Ted Mooney, P.E.
Striving to live Aloha
finishing.com - Pine Beach, New Jersey
---
November 2, 2010
A. I used Sheffco silver plate only today to restore a badly mistreated rococo wall-mounted candleholder. It works miracles - that's why I use it, and I think it may be what You are looking for.
Anna Spannagel
- Ludwigsburg, Germany
---
February 23, 2012

-- this entry appended to this thread by editor in lieu of spawning a duplicative thread
Q. My name is Chellis Swenson and I wrote some years ago [letter 1432] trying to find a product of Silver Solution which I had demo'd at a local dept. store. I finally found it in England and ordered several for myself and friends. I corresponded with the gentleman who was selling it. Alas, the owner of the patent was elderly and would not let it out of his hands and it died with him. I still have a little bit, but will run out some day and would love to know if there is something else as good. The gentleman even used it to polish the metal on his motorcycle! I found your site once by accident, and again today so will try to keep it handy and check back with you. SILVER SOLUTION was a very good product.
Chellis Swenson
homeowner - Tacoma, Washington
---
February 24, 2012
A. Welcome back, Chellis.
According to www.kernowcraft.com/products/silversmithing-and-tools/sundries/silver-solution-C125/
it was re-branded as Walsh Silver Plating solution, which "is exactly the same superior product". There are many similar products listed on the FAQ page that we referenced. They all work on the same general principal. We don't compare brands here (it leads to shills posting with phony names as 'satisfied customers, and other problems), and I don't claim they are all equally good (some may have a higher silver concentration, better polishing agents, etc.) but there are many competitive re-silvering products.
Regards,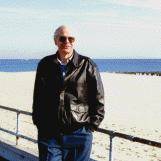 Ted Mooney, P.E.
Striving to live Aloha
finishing.com - Pine Beach, New Jersey
---
June 23, 2014
Q. When I lived in L.A. in the 80s I was a product demonstrator for "The Silver Solution." It was an AMAZING product. I'm also looking for it.
Wallace Wilhoit Jr
Self Employed - Santa Fe, New Mexico
---
June 2014

Well, Wallace, you wouldn't have been much good as a product demonstrator if you felt otherwise :-)
Regards,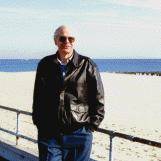 Ted Mooney, P.E.
Striving to live Aloha
finishing.com - Pine Beach, New Jersey
---
August 4, 2014
Q. I have a 16 oz bottle of The Silver Solution which used to be distributed in the US by a subsidiary of Sheffco Inc. I would like to purchase another as I have had this for about 20 years and it used to be available at Birks in Canada. I only have a small amount left, but it is the very best for restoring the beauty and lustre of silver that won't respond to most products.
Pam York
Cozy Corner - Coleman, AB Canada
---
August 2014
Hi Pam. Did you enquire of kernowcraft.com?
Regards,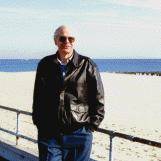 Ted Mooney, P.E.
Striving to live Aloha
finishing.com - Pine Beach, New Jersey
---
---
October 7, 2018
Q. My bottle of The Silver Solution is 30 years old and dried up. Is there something I can add to return it to liquid form? or just toss it and try to find new?
Lois Green
- Tel Aviv, Israel
---
October 2018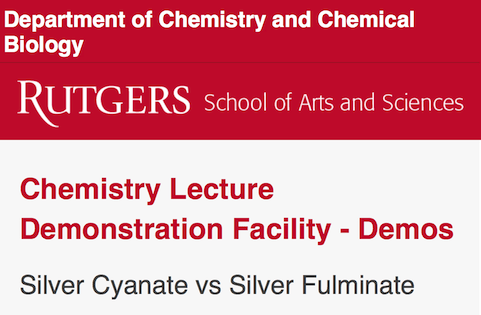 A. Hi Lois. Please don't add anything to your dried up Silver Solution unless, unlike me, you have a deep understanding of the differences between cyanates and iso-cyanates :-)
In general it's not hard to form explosive silver fulminates by adding random chemicals to silver.
Regards,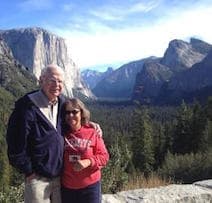 Ted Mooney, P.E. RET
Aloha -- an idea worth spreading
finishing.com - Pine Beach, New Jersey
---
---
October 6, 2019
Q. My name is Anita, and I have a bottle of The Sheffield Solution, and it is dried up, but rather heavy! It is the contents I believe because I am fairly certain that I purchased it when I once polished silver. If that is the remains of the original contents, can it be restored to the state it was in when put into the bottle in the first place?
Anita Guin
A very old Stay at Home Mom - Mesa, Arizona, USA
---
October 16, 2019
A. Hello Anita,
I don't think the solidified material can be restored. By just adding water is a crapshoot because there may also be other liquids you don't know about that also dried up.
Mark Baker
Electronic Plating - Winston Salem, North Carolina, USA
---
---
November 13, 2019
Q. Hi,
How does the Walsh silver plating solution work on stainless steel? I found it in kenowcraft.
I'm thinking about silver plating my stainless steel ear wires and findings because I want that silver look as opposed to the dull looking stainless steel. Also, if I use this solution, would the pieces tarnish quickly? About how long would it last on the stainless steel findings if worn on a regular basis?

Thanks.
Stefania Maldonado
- Raritan, New Jersey, United States
---
December 2019
A. Hi Stefania. Although it is possible for a plating shop to do nickel striking and subsequent silver electroplating onto stainless steel, consumerized immersion/displacement solutions of this sort will not plate onto stainless steel. Sorry.
Regards,