World's #1 finishing resource since 1989
No login needed: Chime right in
topic 28251
White gold ring causes rash
2004
Q. My white gold engagement ring is irritating to my finger. I have worn it for over 1 year and I never experienced this until now. Every so often in the exact place my ring sits, my finger will flare up with red, scaly and itchy skin. It is really frustrating. I think I may be allergic to the alloys used within the mix of the band. Also, if I wear any type of metal watch the same reaction occurs to a slighter degree. What can I do? By re-plating it in rhodium will it stop this skin reaction? Will I have to constantly maintain this re-plating? Would I be better off with a platinum ring - can they re-plate my white gold in platinum? And, is platinum less resistant to wear? Thank you.
Suzanne Segebarth
ring - Lexington, Kentucky, USA
---
2004
A. From this distance, and not being an allergist, I can only guess--but I think you've become allergic to nickel. Allergy to nickel is somewhat like allergy to poison ivy in that it can develop after years of prior freedom from allergic reaction. An allergist can easily test you for this; but I think your days of freedom from nickel allergy are permanently over and you need to minimize your exposure to nickel.
I don't believe it is practical to platinum plate a ring. In Europe, where nickel isn't allowed in jewelry, they have nickel-free plating processes, but finding a shop to do that in the USA is probably difficult, so I don't know what you can do about your ring. Hopefully someone will follow up with a good idea.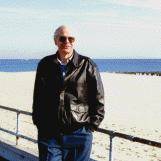 Ted Mooney, P.E.
Striving to live Aloha
finishing.com - Pine Beach, New Jersey
---
2004
A. I would say Ted is right about developing an allergy. Another thing it may be is a yeast infection. This sometimes happens in areas where jewelry is worn tight to the skin for long periods of time (rings, watches). Moistures builds up underneath, and if you shower with the jewelry on it doesn't get washed good enough, etc. it will resemble an allergic reaction(red, itchy) if you only wear it for a few days at a time, or take it off whilst showering I would say your safe. Only reason I brought it up is because I've seen it happen before.
Jason Aube
- Flint, Michigan
---
2004
A. Hello
There are many, many different alloys of white gold. Some contain nickel, some silver. Given your past problems with watches, it probably is nickel you are reacting to. Are there any other metals you have reacted to in the past?
Rings take a lot of abuse, and get scratched daily, so a rhodium plating would get scratched pretty quickly on the exterior of your ring, but would hold up better on the inside of your ring. It shouldn't be too expensive to have done, unless your stone has to be removed for plating and then reset. You could also just coat the inside of your ring with clear nail polish regularly which is a simple and easy solution. Keeping your hands dry when you are wearing your ring, will help with your allergy.
If you are thinking of getting a new ring, I recommend that you have it custom made by an artist or manufacturer who is willing to speak to you about the choices in metal alloys, and who can get you what you want. Your basic jewelry store has no idea what the exact metal content of their white gold pieces are.
A ring of white gold alloyed with palladium in it should not trouble your allergies and will stand up to stress better but it will cost more. Platinum should be alright as well but is much more costly. A friend of mine does custom rings and says that platinum doesn't keep it's shine as well as gold does and he doesn't like making rings out of it for that reason. If you like yellow gold, yellow golds do not usually contain nickel.
J Nichols
- Morris, Canada
Ed. note: the nail polish is a good idea, J., but I read a doctor on a dermatology forum recommend clear urethane as less allergenic and longer lasting than nail polish.
---
November 30, 2011
A. I thought I would never be able wear my ring again. After 3 years of never taking it off, I started to develop a rash a few months ago that occurred every time I put it on. However, I read online two possible solutions and I tried both, so I can't really say which one worked or if it was a combination of the two. I read that it may be a yeast infection, so I used yeast infection cream on the rash for about 10 days until the rash was completely cleared up. I also soaked my ring in hydrogen peroxide for a few minutes and then boiled it in water for a few minutes. (Don't worry; this didn't damage the ring at all.) I have now been wearing my ring for a month without a rash. I would highly suggest doing both of these things if you want to be able to wear your ring again!
Sarah Hanson
- New York, New York, USA
---

Thanks Sarah. You're right. In letter 33777, dozens of women reported complete relief of itching and rash by boiling theirs rings in vinegar and peroxide. A given problem may be nickel allergy and it may be a yeast or other contamination issue, and people should strive to find out which it is, either by visiting a dermatologist or by trying some things, rather than jumping to one conclusion or the other.
Regards,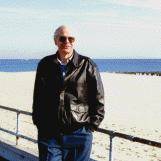 Ted Mooney, P.E.
Striving to live Aloha
finishing.com - Pine Beach, New Jersey
---
August 24, 2012
I am happy your posts are here. I am HIGHLY allergic to Nickel and have been since 12 years old. I have always been able to wear 14K gold jewelry. I saved up and recently bought a a new setting in white gold for my diamond ring and it was $1,500.00. Now my finger is red and and itching so much and has some bumps and it is just like a nickel reaction. I know it is not my eczema because it itches so much more and is so much redder!! I took my ring off for more than a week and then put in back on the other day and now it has started up again! This is so frustrating and I am going to contact the jeweler who sold it to me. Aren't they supposed to disclose the fact that it may contain some nickel? I never imagined that white gold had so much nickel. I never would have spent my hard earned money for that.
Connie Daly
- Silver Spring Maryland