60,000 Q&A topics -- Education, Aloha, & Fun
topic 28116
E-coat paint coating
A discussion started in 2004 but continuing through 2019
2004
Q. Are you familiar with a process called "E-coat"? And if so how is it different than powder coating? Also can powder coat be applied to galvanized metal?
JOHN JACKOWSKI
architect - CHICAGO, ILLINOIS, USA
---
---
August 10, 2011
Q. What is the difference between e-coating and normal paint spray applications?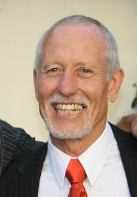 Terry Smith
- Cape Town, South Africa
---
---
---
September 11, 2012
Q. How long can you let the paint stand still in a tank before it has to be replaced due to no agitation.
Nick Wood
- Australia
----
Ed. note: Sorry your inquiry drew no reader response, Nick. Perhaps is was too vague for our readers.
---
---
September 19, 2012
Q. In autophoretic coating, all of the water soluble resins used have low pH (2-4). Above that value the bath has weak deposition efficiency.
Suppose we have resin soluble in water at high pH (6.5) ... is it suitable to deposit it from the above mentioned bath? You know if we add acid to lower the ph of this resin it will coagulate; it is only stable at ph 6.5.
How to solve this problem?
Ahmad Abo Awf
- Cairo, Egypt
---
---
November 9, 2012
Q. If I use E-coating to finish engine tin parts for an old Porsche I am restoring, is it considered a finish coat or do I need to apply a finish coat over the E-coat? If so what would be the recommended finish process. Thanks.
Mark Erbesfield
- Atlanta, Georgia, USA
---
---
Dipping in primer without electricity
September 7, 2019
Q. I understood that there is another dipping method with primer. Do you have any knowledge of this?
Brian Burke
restoration - Sherwood Park, Alberta, Canada