topic 2820
References Information on P2Etch Process and Alodine Process
1999
I am new to the aluminum finishing business and could use some technical information on the P2Etch Process and the Chemical Conversion Coating process (Alodining). Also would like to network with other folks concerning chemical suppliers, equipment, techniques, problem-solving.
Tomaszewski
Manufacturing - Cadillac, Michigan, USA
---
1999
Hi Tomaszewski ,
I suggest that you contact , Mr Dave Hunt of Stone Chemical, Naperville , Illinois and use my name as a means of introduction . You will find Dave a very knowledgeable fellow who networks very well. best regards John . C . Tenison - Woods
John Tenison - Woods
- Victoria Australia
---
1999
I'm not familiar with the P2 etch--may I assume this is a proprietary name for a caustic etch? Chromate conversion coating of aluminum is covered in specification Mil-C-5541 [link is to free spec at Defense Logistics Agency, dla.mil].
Ted Mooney, P.E.
finishing.com
Pine Beach, New Jersey
---
1999
The P2-etch process was developed and patented by Picatinny Arsenal as an alternative to the FPL etch for adhesive bonding to aluminum alloys. Sulfuric Acid, conc (sp. gr. 1.84) 370 g Ferric Sulfate, 75% 150 g Dilute to 1 liter with deionized water Temperature 150 °F Time 12 min
Bill Park
- Palo Alto, California
---
1999
The P2 etch solution is described in ASTM D2651 [link by ed. to spec at TechStreet] Standard Guide for Preparation of Metal Surfaces for Adhesive Bonding.
Ward Barcafer, CEF
aerospace - Wichita, Kansas
---
1999
The original Alodine is a process that been invented some 70 years ago. The original company for it is Henkel Surface Technology.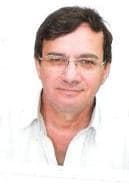 Yehuda Blau
YB Plating Engineering and Quality - Haifa Israel


If you have a question in mind which seems off topic, please Search the Site