topic 27813
How to color aluminum for jewelry purposes
(2004)
Q. I'm a student at Massachusetts College of Art, I'm in the metals department, and right know I'm experimenting on making jewelry with sheet aluminum because its a really light material, and I found a place that sells it really cheap. I made a couple of rings which I really like but I want to learn how to color them. Just to try out a new technique and also because I like color. Thanks!
Alexia Cohen
Student for Fine art Metals - Boston, Massachusetts
---
(2004)
A. Hi, Alexia.
Coloring of aluminum is done by anodizing it, dyeing it while the anodized pores are still open, and then sealing it. We have dozens of threads about anodizing of aluminum on this site, as well as an "Introduction to Anodizing of Aluminum". Best of luck.
Ted Mooney, P.E. RET
finishing.com
Pine Beach, New Jersey
---
(2004)
A. You can color aluminum by oxidation. Electroless, and not going into anodizing. Since your items are for jewelry it would be too expensive to color it by anodizing.
Barry Umacob
- Philippines
---
I'm interested in Barry's ideas for electroless oxidation. But I certainly can't agree that anodizing is too expensive for jewelry because it's used for countless very inexpensive items including arrows, colorful coat hangers, knitting needles, keychain gadgets, arcade tokens, etc.
Regards,
Ted Mooney, P.E. RET
finishing.com
Pine Beach, New Jersey
---
(2004)
A. Cohen
In a glass tumbler make an anodising bath with sulphuric acid the same strength as battery acid. Hang your aluminum jewelry, after thoroughly cleaning with lye solution and washing. Connect this to +ive of battery charger
[linked by editor to product info at Amazon] . Hang another aluminum plate in solution and connect to -ive terminal of charger. Let current flow for about ten minutes. Make sure the solution is not hot (55 °F)
No other metal other than aluminum in the acid. Take out, wash, and put in colour solution in water to absorb the colour 30 minutes. Take out and put in boiling water to seal the colour by changing the crystal structure of aluminum oxide. Take out and cool before you sell it. Good luck.
opinder singh
hobbyist - Windsor, Ontario, Canada
---
(2004)
Please pay very close attention to the last 2 words of Opinder's advice ... you'll need it!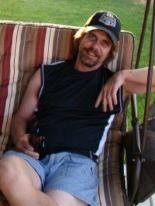 Marc Green
anodizer - Boise, Idaho
---
---
What to use to dye anodized jewelry
October 18, 2011
Q. What do you use as a red coloring agent?
Marlene Feeley
- Atlanta, Georgia, USA
---
October 21, 2011
A. Hi, Marlene.
You use red anodizing dye available from specialist suppliers. If you don't need professional quality results, and are just experimenting, you can use red fabric dye like RIT =>

It would not shock me to find that red food dye might work for a little while. But none of these dyes will be colorfast in sunlight. Good luck.
Regards,
Ted Mooney, P.E. RET
finishing.com
Pine Beach, New Jersey
---
---
Will anodizing harm cubic zirconium and gemstones?
October 3, 2014
Q. Hello, sorry if this is in the wrong place, but I make small aluminum artistic parts and have been anodizing them in a variety of ways for years now.

This year I would like to flush/burnish set (gypsy set) gemstones into my aluminum flat plates, and I would also need to anodize them. Since the burnishing will destroy the anodizing, I will have to set the stones then anodize.

That leaves a few questions
1.Will CZ or other synthetic gemstones have an effect on the process? Or will they make it through unharmed?
2.Has anyone ever heard of gem setting in aluminum where I may be able to do research?

Thank you in advance for any help on the subject.
Joe Amato
- fort lauderdale Florida
---
October 2014
A. Hi. Stones are not removed for gold or rhodium plating, so I doubt that they need to be removed for anodizing either. But I see some warning signs at jewelry counters these days that their stones are "coated" and I don't know the implications of putting proprietary "coatings" into an anodizing bath when they don't tell us what those coatings are. Also, remember that pearls are not stones.
Regards,
Ted Mooney, P.E. RET
finishing.com
Pine Beach, New Jersey
---
---
Meltable color pencils for decorating metal
December 20, 2014
I had a short conversation with another artist who mentioned special colored pencils that could be used on metal and then heated at a low temp. Any information would be appreciated.
Amy Palmer
Full Circle Studio - Bay City, Wisconsin USA
----
Ed. note: Letter 16306, "Aluminum as an 'art' painting surface", doesn't mention pencils or crayons, but does talk about Gesso and other methods. Good luck.
---


Aluminum How-To
by Robert Probert
$89 New
The Chromating - Anodizing - Hardcoating Handbook
Which wrought aluminum alloys are acceptable and best for jewelry
January 6, 2015
Q. I am interested in using one of the wrought aluminum alloys for making jewelry. I have noticed that some alloys leave a black stain on your skin. I need to avoid the black stains and also avoid toxic or allergenic combinations.

Some people use the 1000 series, which according to sources is 99%+ pure Al. My understanding is that the 1000 seres is the softest and least strong of the alloys, but that it does work harden.

I would probably tumble with SS shot to harden up the surface before buffing.

Is there an alloy that might be better for our application.

Thanks. Marty
martin james
product designer - Durango Colorado


This public forum has 60,000 threads. If you have a question in mind which seems off topic to this thread, you might prefer to Search the Site