Where the world has
gathered for finishing Q&As since 1989
Why don't air conditioner condensers suffer galvanic corrosion from aluminum fins on copper tubing?
(
-----
)
Current postings:
February 11, 2022
Q. I have a Rheem coil that just failed with what looks like galvanic corrosion after 2 years in service.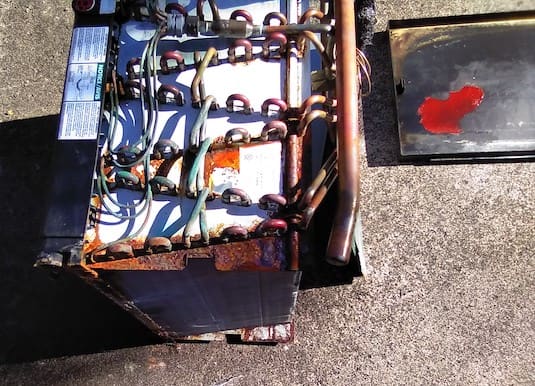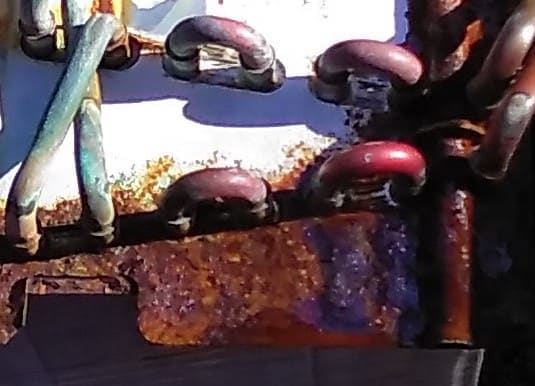 Since I am just a few hundred yards from the sea, salt in the air is unavoidable, and this may be a contributing factor. The Rheem coil has aluminum fins and copper pipes. Can anyone suggest a coating to reduce galvanic potential or is there a single metal condensing system that will couple to copper pipes without galvanic action?
Paul Hood
Homeowner - Kapalua, Maui, Hawaii
---
February 2022
A. Hi Paul. As a theoretical, consumable magnesium anodes could be connected to the copper or you could get an electronic corrosion prevention device (talk to a local marina). And you could look for a coating with good thermal conductivity but low electrical conductivity (hints may be obtainable by further googling of this 'copper tube / aluminum fin' issue). You may find that the aluminum is not electrically connected to the copper.
But as a practical matter, coatings require meticulous cleaning & pretreatment beforehand, so there's no saving this unit with a coating. I think you are probably limited to getting a new unit which offers more effective corrosion resistance, perhaps spraying it periodically with fresh water or possibly fresh water plus a de-salting compound.
Luck & Regards,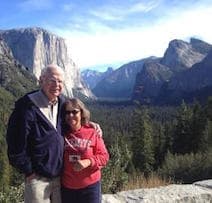 Ted Mooney
, P.E. RET
Striving to live Aloha
finishing.com - Pine Beach, New Jersey
---
June 6, 2022
A. I talked to a company years ago that sold a coating to the navy for their air conditioners near the sea (they just use regular air conditioners in their offices) it was years ago all I remember was it was yellow greenish tinted and it was in the epoxy family , like a "novalak" epoxy for example. maybe you could talk to some one in the navy .
Robert Lackey
- Teculutan Zacapa Guatamala
---
---
---
Closely related Q&A's, oldest first:
2004
Q. I am in the business of selling commercial air conditioning and an engineer asked me if there was any galvanic action on a cooling coil with copper tubes, aluminum fins and a galvanized casing. The coil will be wet when it is cooling and the aluminum fins touch the casing as well as the copper tubes will touch the casing when it passes thru the casing. Is there anything to worry about in this situation?
Vincent Stanec, Jr.
President of a Manuf Rep Co. - St. Louis, Missouri, USA
---
2004
A. I have worked as a tradesman for 28 years in the HVAC biz, and have not seen galvanic corrosion in these types of cooling coils. And neither do the scrapyards that we sell these old coils to. Can't answer exactly why, but my experience has been this, closed systems don't see the kind of galvanic corrosion that domestic fresh water systems see. Someone told me once of "free oxygen"?
Gary Fesenmeyer
Pipefitter - Bonner Springs, Kansas, USA
---
July 6, 2013
A. Hi. I believe the aluminum is coated with a corrosion inhibitor which reduces its ionic conductivity, and may electrically isolate the aluminum from the copper. Still, it's quite remarkable that there seems to be little problem with galvanic corrosion of air conditioners. Of course, one of the requirements for galvanic corrosion is a conductive liquid, i.e., water with some dissolved salts in it. Some readers expressed the idea that the lack of corrosion is due to the cleanliness and non-conductivity of rain water and I think this has a lot of merit.
I would take this as a warning to be careful to keep de-icing salts, lime, copper sulphate, and fertilizers away from the coils.
Regards,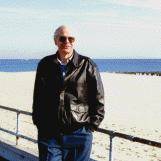 Ted Mooney
, P.E.
Striving to live Aloha
finishing.com - Pine Beach, New Jersey