Not a lecture hall but a roundtable with a seat for you!
60,000 topics spanning 36 years. Education, Aloha, & Fun
topic 27700
How to solder, weld, fasten Titanium
A discussion started in 2004 and continuing through 2020.
Add your Q. or A. to restore it to the "Current Topics" discussions.
2004
Q. I AM A JEWELRY AND EYE GLASS REPAIRER. I WISH TO KNOW HOW TO SOLDER TITANIUM AND I ALSO WANT TO KNOW WHERE TO PURCHASE THE MATERIALS NEEDED TO SOLDER TITANIUM.
THANK YOU,
David Zobali
JEWELRY AND EYEGLASS REPAIR - NEW CITY, NEW YORK
---
2004
A. It is impossible to solder titanium-- you can weld it but under very special conditions.
Goran Budija
- Zagreb, Croatia
---
2004
Q. To Goran Budija:
If you can't solder titanium, then how are hinges put on titanium eyeglasses? Also, under what conditions can titanium be welded?
Thank you.
David Zobali
[returning]
JEWELRY AND EYEGLASS REPAIR - NEW CITY, NEW YORK
---
2004
Ed. note: The struck-thru link appears to now be broken. Please copy that broken link, then click the icon below to use the Wayback Machine at archive.org to view it …





Paste in the broken link and, with luck, see it back when!
A. I think there is a problem with terminology-- frames for eyeglasses are brazed not soldered, since the temperature exceeds 450 °C. Titanium in the presence of any oxygen forms a tightly adherent oxide layer, which impairs joining by brazing, welding, etc. Therefore, titanium is brazed in an argon atmosphere, without a flux, using different types of filler metal. There is a good description of the technology in a technical paper from Nippon Steel, one of the leading producers of titanium alloy products. Use the following link for more information:
http://www.nsc.co.jp/gikai/en/contenthtml/n62/6205.pdf
Toby Padfield
Automotive module supplier - Michigan
---
2004
A. Hinges are probably spot welded. Process is same as for other metals. For more info try Titanium.org web site. Good luck!
Goran Budija
- Zagreb, Croatia
---
2004
A. The following link will get you to a company that has all that you need to begin repairing or building Titanium frames:
www.arkhe.net/
I am seeking somebody who currently does Titanium Eyeglass repair and came upon it. Anybody reading this with helpful info, please respond.
Cheers,
Jeff Schmidt
- Richmond, Virginia
----
Ed. note Feb. 2017: Sorry but, although that olde link still leads to one of many suppliers of titanium, we no longer see even a single technical article on that site. Please try to include the titles/authors of suggested articles so we can try to find them again when links break.
Finishing.com (and its pre-internet predecessor The Finishing Technology Hotline BBS) have been on the air since 1989 whereas most links break within a year, and for every reader we help with a link today, we don't want inconvenience a dozen by sending them off to broken links :-)
---
2006
A. There is a guy in Colorado Springs Colorado doing business as "Eyewear Repair" his shop is on "Galley" (no street, avenue, road, etc. just "Galley") He does amazing work and has made strong, long lasting repairs to several pairs of Titanium and Titanium alloy eye glass frames over the past 20 years. Hunt him down, he has knowledge worth knowing!
Bruce Fanning
- Manitou Springs, Colorado
---
2007
A. We can solder Titanium frames. We use CO2 laser in argon atmosphere to do it. The equipment can be used in dental labs, too.
Paul Fisher
- Prague, Czech Republic
---
---
2007
Q. When setting up a repair is there any way other than abject failure to determine if a frame is titanium, stainless, or other unsolderable material?
Thanks GMC
greg coyston
optical lab-repair guy - winnipeg manitoba canada
---
---
2007
Q. Hello,
I have a pair of eyeglasses. The frames are made out of titanium wire. Can I use silver solder to repair the nose bridge? What I notice using regular solder is this. The solder flows, but will not solder the break.
Thanks
John
John Arcotta
- Frederick, Colorado
---
May 10, 2009
A. I have just finished soldering a broken hinge of a Flexon bow. I used silver-bearing solder and plain yellow flux paste. I am not a jeweler in any way, and have no prior experience doing this, other than general electronics/PCB soldering.
Matt Swanton
- North Smithfield, Rhode Island
---
March 23, 2010
A. I am a Jeweler. I just broke both hinges off of the ear wires on a pair of Titanium glasses. I used my handy dandy oxy-acetylene Smith "Little Torch" [affil. link to info/product on Amazon], Handy Flux [affil. link to info/product on Amazon], and Jewelers Easy Flow Silver Solder (75% Ag) [affil. link to info/product on Amazon] to braze the hinge pieces back on the ear wires. Very strong solder.
Dave Bender
- Friendswood, Texas
---
March 25, 2010

Thank You, Publishers, for adding the Hyperlinks to my response. I must say, 'Grobet', is a major Jeweler Supply Company, that carries quality supplies. But, I prefer Cadmium-free silver solder
Dave Bender
[returning]
dfb Creations LLC - Friendswood, Texas
---
March 25, 2010
Hi, Dave. Thanks for your instructions! (The hyperlinks are both for the readers' convenience [if we look things up once, it saves 500 readers from having to each look them up], and for our own benefit [we may get a commission if readers buy the product from the source we've linked to]).
Regards,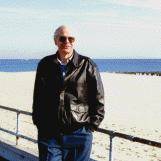 Ted Mooney, P.E.
finishing.com - Pine Beach, New Jersey
Striving to live Aloha
---
May 14, 2011

Hi thank you so much for the info, my son just mangled my Oakleys this morning. So out with my oxy torch as low as I could get to with some silver solder and harris stay silv white flux. Filed the area, and very importantly cleaned the area with some degreasing all purpose cleaner. Just fluxed, heated the area and dabbed some silver in place and used the heat carefully allow the silver to distribute. Quick filing and almost good as new, and most importantly silver joints are quite strong. Again thanks for the info, very simple repair.
kris lowe
- squamish bc canada
---
July 26, 2011
A. The PUK 3S High Precision Welder is much less expensive than a laser and will weld titanium as well as many other metals including jewelry metals.
Elaine Corwin
- Bridgeport Connecticut USA
---
February 13, 2012
A. I used hot glue. Two days later still holding.
Brady Gallogly
- Cincinnati
---
---
June 27, 2020
Q. Hi! I've been a welder for about 5 years, was a titanium repair welder (in a purge chamber) for two. I'm going to be making titanium jewelry on my own, but I need to somehow attach rings to make a titanium piece a pendant for a necklace, adhere titanium pieces to blank bands to make them rings, to blank cuffs to make them bracelets, to blank studs and hooks to make them earrings, etc.

What would be the best way to do this? It's been ages since I've brazed or soldered anything, and never titanium.

I'm hoping to use stainless steel for all the stuff I want to adhere to my titanium pieces, but if I can't find some things in stainless, I might have to use silver.

If I can find these things in titanium, I will just use that and weld them together, but I have to use what I can find.

Any advice would be most appreciated!
Stephanie Puckey
- Milwaukie, Oregon
---
September 25, 2020
A. You can TIG weld titanium; according to some sources it can be soldered too, but it is not simple. German PUK 5 precision TIG welder and US made Orion precise TIG welder are two brands. Reactive metals studio sells jewelry grade titanium sheet and wire (www.reactivemetals.com/titanium). Hope it helps and good luck!
Goran Budija
- Zagreb Croatia