Where the world gathers for
plating, anodizing, & finishing Q&As since 1989
-----
Mechanical finishing of body jewelry and wires
Q. I'm looking to figure out what labret jewelry was made from, and how it is assembled? How are the disks attached, and what is used to create them in the first place?

I'm fairly new at manufacturing by hand, but I have had a passion for making body jewelry my entire life. Still to this day I can never find anything creative, or unique & edgy & artistic that also maintains a sense of class at the same time. It's always standard simple plain things sold everywhere by everyone at the same time. It's like once a trend hits, forget it, that's all you get until the next style. Never personal for the individual and their personality. Or available in the sizes and shapes I want and need, especially in an affordable price range.

People are listing the jewelry for for 200% upcharge of what it cost them to buy or make and it's so disheartening, and major turn off. I've wanted so much time and money because they also bind you, or commit you to the sale indefinitely once the items are purchased, claiming sanitization concerns -- which a lot of the times is BS because you can tell it's either already been handled or comes sanitized and sealed. I'm just wondering how I can get the appropriate implant grade, hypo-allergenic metals I need, and what kind of material I need for the disk.

Is 304 steel safe to wear orally ? This is just personal use jewelry. But I need it exceptionally high quality, and the best mirror finish possible. I also can only wear saucer shaped disk for my oral piercing jewelry and no smaller than a 5 mm, but no larger than 6 mm, in fact 5.5mm diameter is absolutely PERFECT! And I use f138, f136, 10k, 14k, 18k and 24k PVD f136/f138, and ZrN, .925.

I also want to make it all compatible with one another and in each style threading, like a hybrid style including threadless, internal and external. Please let me know if you can help or advise or point me in the correct direction to find this please!! Thanks so much.
A Taylor
- New Hampshire
December 25, 2022
---
---
↓ Closely related postings, oldest first ↓
---
---
Q. Hello,

I'm a licensed body piercer looking to get into making body jewelry. I have ordered some 14 gauge 316LVM surgical stainless steel and I'm going to cut and shape it, but I don't know how to finish the ends. The ends will have to be round and smooth as then are going to be under the skin. Any ideas or insight you could share would be greatly appreciated.

Thank you.
Jason Odd
artist - Hood River, Oregon, USA
2004
ACRONYMS:
CBR = captive bead ring
A. After making and selling several hundred thousand pieces of body jewelry my advice to you is....don't bother making it, you can buy it MUCH cheaper than making it nowadays.
I'm assuming by your description you are wanting to make standard CBR style ends. If you need only a few at a time you can round them with a "cup burr" on a Dremel [adv: item on eBay & Amazon] tool (I hate this method as it wears burrs out way too fast to be worthwhile) or use metal files. If you are expecting to supply even one moderately busy shop you'll need to invest in a sander($60+)..look for one with a section of belt that has no steel backing(slack belt grinding) as this will help round the parts. Practice...lots.
Next step would be buffing (setup will be $100-ish including wheels/motor/compound). You'll need to start with a rough buff to round the ends off further, then go to a final polish (I prefer green jewelers rouge)...the downside to this method is it's a real pain trying to get inside the curves (especially 3/8" and smaller) and you MUST get the steel perfectly smooth on all areas or else you will have infection issues to deal with. How to be more productive? tumblers...vibratory tumblers...they work great and will cut production time in at least half. Cheap setups will be $300-500ish.
Vibratory tumbler

(as an Amazon Associate
& eBay Partner, finishing.com earns from qualifying purchases)

So for a very basic setup you're looking at $200 (add $1,000 onto that if you are expecting to try and make a profit) With $200 you could have purchased 2,000 cbr's.. Let's say average piercing you charge $20 (usually higher) so those 2,000 rings just made you $40,000 in piercings ... if you decide to make it yourself. Here's the production to expect: with files/dremel, 10 rings an hour ($1/hour); with sander/hand buffing 50 rings/hour ($5/hour); with tumbler 100 rings/hour ($10/hr). This is of course before taking out cost of supplies/electricity, etc. Profit will be half that and it's nasty, dirty work. Piercing or shop ownership is where the money is nowadays, 10 years ago you could make a fortune off of jewelry, today with mass produced jewelry made in countries with much lower minimum wage, you just can't compete.

Unless you have a custom design that nobody else will make for you, just buy the stuff. Standard 14g CBR's are going wholesale for as low as 10 cents (including bead) and barbells are down to 20 cents (external thread, internals are getting 50+cents, and these prices are for high quality, good polished/rounded 316L material.

All this being said ... if you still want to make some stuff I'm more then happy to help you in any questions you have. we make cbr's, plugs, tapers, barbells (internal and external) canes, tunnels, etc., in 316, 304, titanium, niobium, bone, horn, amber, acrylics, gold, etc., etc.
Jason Aube
- Flint, Michigan

I disagree with the statement about cheaper to buy than to make when dealing with gold. Even with the price of raw materials today, I feel I can profitably produce 14K gold rings and bars for 1/4 the cost most wholesalers are charging these days.
Q. My question is what type of annealing do you recommend for seamless type 14K rings? It needs to be soft enough to be repeatedly flexible without breaking (working), but hard enough to resist easily bending out of shape. Also what do you suggest as the maximum gold gauge for bendable seamless gold rings?
Reco Nevera
- Las Vegas, Nevada
September 25, 2009
A. Gold probably wouldn't be a wise metal to use for a ring like that. In order to get gold hard enough to have much spring tension at all (unless its white gold), it'll have to be at least half hard, and anything with that much tension in the metal will crack if flexed that much. Spring steel is wholly made for doing things like that, that's why it doesn't crack. Trust me on this one, I'm a professional jeweler.
David Fritsch
- Beloit, Wisconsin, USA
May 28, 2011
---
---
Bending of body jewelry wire
Q. Dear Readers,
I am a hobbyist from Texas.A sculpture I'm working on requires smooth rings, such as used in body piercing jewelry.i would like to know the machine, or tools, used in the "bending" of rings of various gauges and diameters from straight rods. I have tried with regular pliers and wrenches with disappointing results (some gauges I would like to work on are of the 00 gauge, or larger if possible).
Thank you for you time,
Justin Kripaitis
hobbyist - McKinney, Texas, USA
July 22, 2008
A. Hello, Justin. Visit the electrical department of a 'big box' hardware store and ask to see a "conduit bender". Scale it down as appropriate.
Good luck,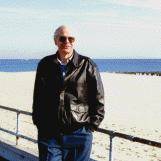 Ted Mooney
, P.E.
Striving to live Aloha
finishing.com - Pine Beach, New Jersey
A. I think that you are looking for something like the metal bender like duo-mite made by the Mark eyelet company. I think that McMaster Carr has benders of several sizes. It will handle brass to that size very well.
James Watts
- Navarre, Florida
A. I might suggest a different solution, however it is dependent on the material you are working with.

You can get lengths of black iron water pipe from your local hardware store to use as forms.

If you are working with what is commonly passed off as "surgical steel" or any of the other common stainless variants I would suggest hot forming and re-tempering the material when you are done.
Hot forming, of course, refers to heating the material to a red heat and bending it into shape.
Two things can be done to re-temper stainless steel. Once the initial forming is done, quench in some soapy water (use lots of soap), then after it's cool, stretch it to the size you want.

If you're looking at silver anneal it and cold form it. Cold forming will re-harden it after annealing.

That's my two cents, what I've stated are general solutions to your question. If you tell me what material you are using I can be a little more specific.
Marc Banks
Blacksmith - Melbourne, Florida
---
---
Q. I have a few questions on making body jewelry.
I am a metal fabricator, how do you round the steel in the barbells shape.
If someone who make jewelry could let me know the process in detail of making body jewelry part,uv thanks big help.
Angelo Gatto
- Pennsylvania
2006
A. Hi

To polish components that go under the skin , you should use an animal free compound, it will help with finishing the ends and give excellent reflectivity, as well as providing the ability to manipulate the roundness of the ends as if it contains a good CA Alumina it can act as a grinding agent.

regards,
Martyn Abbotts
Lea - United Kingdom
June 14, 2008