World's #1 on-line resource since 1989
•
-----
Aluminum galling situation
Current question and answers:
May 3, 2021
Q. I have an anodized aluminum part with a pocket where another small anodized aluminum part sits into and allowed to rotate by hand (slow speeds). There is no load creating higher frictional forces. How long can I expect this contact to stay nice looking? Currently there is no room for bushings/washers.

Both are Type 2 with color dye

Thank you
James Berg
- San Francisco California
---
---
---
Previous closely related Q&A's starting in:
2004
Q. I am using two aluminum parts threaded together and have had issues with galling. Lubrication is not a good solution as we expect the customer to be able to take apart and put together these components without the use of lubrication every time. I am planning on making one of the components out of brass but I have heard that because it is also a soft metal, we would probably experience the same problems. Is there a kind of permanent coating that could be used on one of these parts that might prevent it from galling in the future?
Charlie Harland
industrial equipment engineer - Ottawa, Ontario, Canada
---
2004
A. Since you did not tell us what the two parts are, it is rather difficult to say anything definite. As far as lubrication, consider using a high vacuum silicon grease. It sticks to the part far better than any other lubricant that I know of. Another option is to use a dry film lube (a non graphite one). They make a spray on, that does not have to be baked for aluminum. I prefer the baked on type, at least for the initial application. This stuff is good for several take apart cycles and the non bake could be added by the customer. Of course, if this is for surgical or space application, switch to at least one different metal.
James Watts
- Navarre, Florida
---
2004
Q. Some additional details include: The thread is a 6" - 8 straight thread and I am using a threaded ring to pull a container into a cast, threaded element with a gasket between the two pieces. The aluminium used is: A356 in F condition.
Charlie Harland
[returning]
- Ottawa, Ontario, Canada
---
2004
A. I would use a heli-coil in your part, it would add to the strength of the al threads, plus help your galling issue.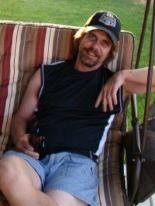 Marc Green
anodizer - Boise, Idaho
---
2004
Q. I can make the female threaded part out of any castable material. This would be easier than constant lubrication and I don't think that heli-coils go as large as 6" in diameter. I guess what I'm looking for is the rule of thumb to preventing galling. Is it all soft materials gall into each other, is it all like materials gall into each other or is it a much less direct, more complicated rule of thumb.
Charlie Harland
[returning]
- Ottawa, Ontario, Canada
---
2004
A. Hi, Charlie.
Someone else will have to give you a more complete, more complicated rule of thumb. The simplest way to look at it that I know of is to consider it a cold welding issue, so things tend to gall against themselves, and the list of such materials includes glass, aluminum, and most stainless steels :-)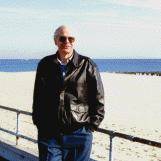 Ted Mooney
, P.E.
Striving to live Aloha
finishing.com - Pine Beach, New Jersey
---
2004

Thanks for all your help.
Charlie Harland
[returning]
- Ottawa, Ontario, Canada
---
2004
A. To avoid the galling problem, one Al part can be coated with oxides by using electrolytic plasma process.
Jing Zhang
- Windsor, Ontario, Canada
---
2004
A. Why not hardcoat the threaded part?
Chris Snyder
plater - Charlotte, North Carolina
---
2004
A. Dear Charlie,
Anodize the smaller part, and impregnate the oxide layer in melted paraffin or oleic acid, choose the best thickness by trial and error and extending the impregnating time.
Hadi Khosravi
plating and anodizing - Tehran, Iran
---
2004
A. The parts may be conversion coated with a non-chromate based system and then e-coated with a non-galling coating (less than 1 mil).
Jonathan Flicher
- Chicago, Illinois
---
April 9, 2011
A. Hi guys. sorry this input is rather late. I have found that Anhydrous Lanolin is very good with fine aluminium threads, and does appear to minimise galling.
As a matter of interest, it is used on rifle scopes where the tube diameter is around 1 inch (25 mm) and the thread pitch is very fine (around 0.3 mm).
The downside is that lanolin gets a bit tight at low temperatures.

I often machine components with mating threads, out of aluminium and Acetal plastic.
The acetal is an engineering plastic, quite expensive, but slides beautifully against aluminium. However, it might be a bit soft for some applications.
I use a lot of C-mount, CS-mount, and M12 board lenses for cctv components, and their fine threads run smoothly. They appear to be black anodised, but I am not 100% sure it is anodising.
Gary - New Zealand.
Gary Lewis
Tactical Tooling Ltd - Wellington, New Zealand
---
January 5, 2019
A. The problem with anodizing is it's very thin, and can wear off quickly. This same problem exists with semi auto .22 pistols, that have both an Aluminum slide wearing against an aluminum frame. Without proper and correct lubrication they can gall and seize up, disabling the pistol.

The solution is using the correct lubricant / anti seize to prevent these 2 soft, similar metals from galling. This product was designed for that purpose: zinc anti-seize compound.
Bill Thompson
- Garden City, Kansas U.S.A.
---
Anti-galling surface treatment for aluminium?
December 1, 2019
Q. I am the design director of a company which makes a clamping system in which a lever operated locking cam presses on a follower. Both cam and follower are extruded in 6063 aluminium. To prevent galling at the interface, we are anodizing the surfaces.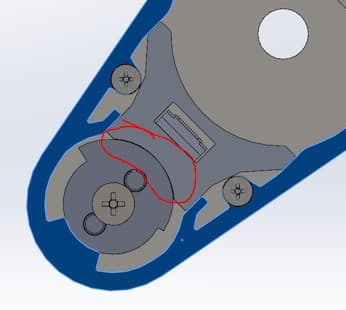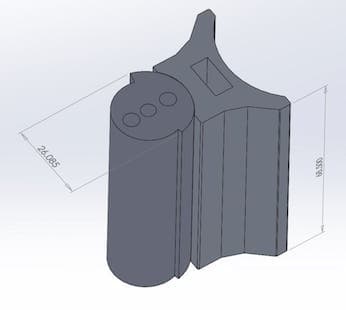 But we do occasionally find that the clamp locks up in the closed position, and then cannot be opened. Can you suggest a better surface treatment process? The parts are in the order of an inch or two.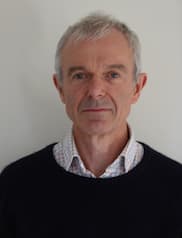 Andrew Michell
designer - London, UK
---
December 6, 2019
A. You could try hard coat anodizing which is harder and thicker than ordinary sulfuric acid anodizing.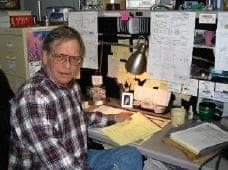 Jeffrey Holmes, CEF
Spartanburg, South Carolina
---
December 12, 2019
Q. Thanks Jeffrey, I'll try that. On reflection, though, I am aware that the anodized aluminium surfaces are providing a very high friction coefficient, and I have read elsewhere that electroless nickel "improves lubricity"; would that also be worth trying?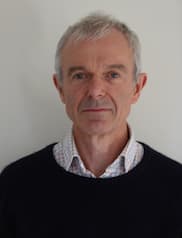 Andrew Michell
designer - London, UK
---
December 18, 2019
A. The cheapest, and arguably the most effective solution would be to wax the parts. The commercial formulations are often called "bonded solid film lubricants."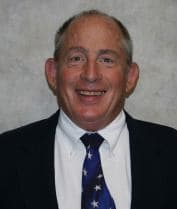 Tom Rochester
Plating Systems & Technologies, Inc.

CTO - Jackson, Michigan, USA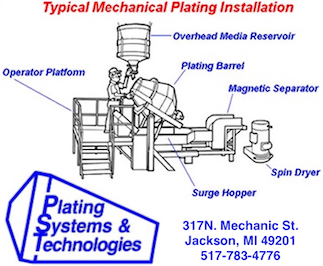 ---
December 23, 2019
A. You might be better off with different coatings on opposing surfaces.

Anodize against electroless nickel. Uncoated/EN or anodize.

And, as Tom suggested, a bit of lubricant may be a help.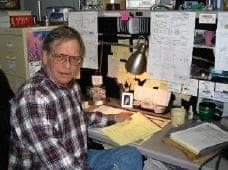 Jeffrey Holmes, CEF
Spartanburg, South Carolina