World's #1 finishing resource since 1989
No login needed: Chime right in
topic 27488 p1
Real silver vs. sterling silver
A discussion started in 2004 but continuing through 2020
2004
Q. Hi:
I am Peruvian and a lover of silver. My country has a lot of minerals of the best quality that are used in jewelry. We wear 18k gold instead of 14k gold, and silver 9.25 and 9.50. When I came to the States I was really surprised about the prices of jewelry here, since in Peru it is not that expensive. But more so, I was surprised that people say that I am wearing sterling silver when for me, sterling silver is not real silver, so there my question. I can notice the difference when I see sterling silver but what is the exact difference if there is any. In Peru, when we say sterling silver it is not real silver, it is like an imitation, and that is what I see here. Silver never goes black. It gets dirty and it is very easy to clean. Can somebody help me with this?
Thank you.
Katherina Kirby
hobbyist - Jacksonville, North Carolina
---
2004
A. Fine silver is 99.9 percent pure or more, but it is very soft and unsuitable for most uses, Katherina. Sterling silver is defined as 92.5 percent pure or higher. Sometimes, as you note, 95 percent pure silver is sold; this has more silver than the minimum it needs to be called sterling but it's still sterling.
The remaining 5 to 7-1/2 percent is usually copper because this has been found to be the best metal to alloy with the silver to not discolor it, while making it hard.
It is generally considered that the cause of silver tarnishing is sulfides in the air rather than oxygen. Maybe you lived in an non-industrialized village in Peru and you now live where there are a lot of diesel trucks and other sources of sulfides?
The jewelry manufacturers try various preservatives to keep the silver from tarnishing, including rhodium plating, lacquers, and corrosion inhibitor treatments; as far as I know, there is no 'standard' saying that the jeweler can or can't use these techniques, so it is difficult to know which is any were used on the jewelry you are buying. Good luck.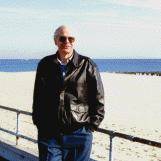 Ted Mooney, P.E.
Striving to live Aloha
finishing.com - Pine Beach, New Jersey
---
October 28, 2017
A. I'm writing this in response to the first letter with this topic which was written in 2004 by Katherina Kirby. Three years ago, I bought a silver cross pendant on a trip-of-a-lifetime to Peru. I wear this cross everyday. Last night when I took it off, it accidentally went down the overflow drain of my bathroom lavatory. (Note to myself: NEVER, EVER again take something precious to me off over a sink!)
At the time I bought the cross, I was with a Canadian friend who has made many trips to Peru because of her interest and business of breeding, raising, training and selling Peruvian Horses. My friend told me that Peruvian silver was very high quality and sold for very modest prices. Out of curiosity, once my plumber rescued my cross from the overflow drain, I checked the silver content of the rope chain I wear it on (purchased on Amazon) and the cross. The rope chain is stamped 92.5 Italy; the cross is stamped 97 with what I think is the letter P behind it. The rope chain does tarnish; however, even though I wear my cross to work outside on the farm when I get hot and sweaty, it has never tarnished; all I need to do to clean it is rinse it off with plain old water. It did suffer some scratch marks from the plumber's struggle to rescue it.
Barbara Harris
- South English, Iowa, USA
---
2004
Q. I am planning to sell on eBay to supplement my income. I inherited a lot of silver items and do not know it they are silver plated or sterling silver. I would like to ask what is the difference so I can properly describe them on eBay. Is one more valuable then the other and how can you tell the difference? Please excuse this old man's ignorance.
David J. Oswald
- Lexington, Kentucky
---
2004

Q. I have come into possession of metal napkin-rings without any mark. They could be sterling or silver plate. I'm looking for advice on how to determine the composition.

Lauren Weidner




homeowner - San Diego, California





---

Q. I have come across some sterling silver jewelry marked 925, but I am not sure if the dealer may be unscrupulous and just marked it as such, and maybe it is just plated.
Is there a definitive test to prove something is solid sterling silver, apart from believing the stamp? I am not sure if the item is fake or not.
Thank you.

Fiona van der Nagel




- Riyadh, Saudi Arabia




---
2004
A. A silver plated item has a thin coating (a few ten-thousandths of an inch) of silver plated onto a base metal of lower value than silver. A sterling silver item is solid silver, 92.5 percent or more pure, through and through. Thus there is far, far more silver in a sterling silver item than in a silver plated item.
Very expensive x-ray fluorescence "scrap sorters" can distinguish one from the other, or test kits can be easily used if you scratch the item to get through the coating. But I don't know any quick, inexpensive, non-destructive (no scratch) way to know if the item is sterling unless it is stamped "sterling" or "925". Sorry.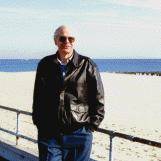 Ted Mooney, P.E.
Striving to live Aloha
finishing.com - Pine Beach, New Jersey
---
2006
Q. My boyfriend gave me an anklet, and I was searching on the web to find out if it was silver, or not real silver. I found out it's sterling silver, because of the 925 stamp, but is it real silver still? like, if I would take a shower with it will it get rusted or - you know, the usual when wearing fake jewelry. thanks!
Jennifer De la Rosa
- Miami, Florida
---
2006
A. It is solid sterling silver and will always remain solid silver (92.5 percent pure), Jennifer. Silver cannot rust but it does tarnish, and sometimes the manufacturer will coat it with some kind of tarnish preventer to keep it shiny until sold. The tarnish preventer doesn't last forever but will last longer if you don't shower with it. Some people like the natural silver finish better anyway, but it still isn't a good idea to wear jewelry when swimming, bathing, or cleaning.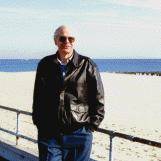 Ted Mooney, P.E.
Striving to live Aloha
finishing.com - Pine Beach, New Jersey
---
2006
Q. Sterling silver vs. silver plated. I'm Edith Lazaro of Philippines, I am interested in collecting silverware I want to know what are the difference between the two,and a friend of mine told me to buy a silver plated because its cheaper, is it true?
Editha Lazaro
pawnshop - Philippines
---
A. Sterling silver is at least 92.5 percent pure silver. It is solid silver. Silver plated items are less valuable and less expensive because they only have a skin of silver on them -- the inside is made of copper, brass, nickel-silver (this is just a name and it contains no silver), or other metals that are less expensive than silver.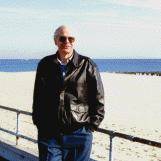 Ted Mooney, P.E.
Striving to live Aloha
finishing.com - Pine Beach, New Jersey
---
2007
Q. I recently bought 2 sterling silver (Italy) chains. Kind of skeptical about silver. I understand 925 means its real? What does 88k mean? Another has 55k or "ssk" on it, what does this mean? And could the clasps just be silver and not the chain?
Nicole Linn
stay at home mom - Dunnville, Ontario, Canada
---
2007
Q. Hello, We inherited a set of flatware (knives, forks, spoons) that we believe dates from the early 1900s or late 1800s -- it is labeled "peruvian silver solid metal" -- are you familiar with this? Is this likely to be silver?
edie mcarthur
hobbyist - Vienna, Virginia
----
Ed. note -- the label "Peruvian Silver Solid Metal"doesn't sound even the faintest 1800s-ish to me :-)

Readers: This site is about metal finishing. As we talk about markings, and how they relate to metal finishes, we're moving towards the fringes of our topic and that's still okay. But we don't trace hallmarks, or print histories, evaluations, assessments, offers to buy, offers to sell, or anything like that. Sorry, this is a narrowly focused metal finishing site, it is not a hallmarking or antiquing site, nor Ebay or Craigslist. There are hundreds of thousands of hallmarks; no hallmark questions please! Apologies.
---
January 20, 2008
Q. I am thinking of bidding on a madonna and child picture made in Italy. it's all silver colored and shiny and on the bottom corner there is the letter R with a circle around it and then next to that it says arg925. I know "argento" means silver in Italian and I know 925 is sterling silver but what does the R with the circle on it mean? Does that mean molded part was made out of resin of some sort and then had several coats of sterling put over it? thanks! annette
annette nordin
- eagan, Minnesota
---
September 20, 2008
A. For people who want to know the difference between silver and silver plated, real silver, rhodium plated etc.

Real silver:

When silver is mined its 99.9 % pure metal. To make a jewelry nickel has to be added to drop down the purity and to make the metal stronger. As 99.9 % silver is really soft and can easily damaged.
Most of the silver jewelry has .925 stamp but that does not really mean its really 92.5 silver.

what is 92.5? it means in 100 grams of silver there is 7.25 gram nickel.
so that's why its been called .925 or 92.5

Difference of Silver Plated and Real silver is that the real silver either .925 or .950 has more darker color than the silver plated. its because the Plated one has aluminium and nickel mixture in the item. so that's why its shinier than the pure silver and harder.

There is also Rhodium Plated Silver Jewelry on the market too. This type of jewelry is just like a Gold Jewelry. Shiny, looks better and platinum look.
Now a days Chinese jewelry called Rhodium Plated but in reality it is not. as Rhodium is an expensive product and it cost around $400 USD a gram. So do you think Chinese people use quality?
They use electrolized (don't remember the actual name now) ... to make the jewelry look like a Rhodium plated.
Most of them is actually a copper or nickel under plating.
When you see a jewelry, ring, earrings or a pendant with this type of plating and the price is so cheap don't even bother to buy it. As its most probably not even a silver. Just a good plating.

We are manufacturing here in Mexico and use 100% 92.5 or .925 and .950 silver on our jewelry. Some of our products has Real Rhodium Plating and to produce is really expensive.

Why silver becomes dark?

Some peoples pH is higher than others and as our body produces acid (chemicals) they tarnish the Silver but with a simple pass over with a soft cloth the tarnish should go away. of course if it's real silver. If not it would always dark and dark until it gets oxidized.

James Steven
- Cancun Mexico


---
February 25, 2009
Q. I've been reading about the difference between silver and silver plate. I have inherited several pitchers, tea and coffee services that sure look like silver. They were my grandmother's and are most likely 50 years or much older. On the bottom of one of the water pitchers it says "GUILD" (pattern) and Wm Rogers and Sons, and then it has EPNS 5308. It also has two very small engravings: one is an 'S' in a very little box, and the other looks like a 'I' in a very little box. Can you tell me anything about these markings?
Pamela Jasso
- Millbrae, California
---
A. Hi, Pamela. EPNS means electroplated nickel-silver -- in other words, silver plating on a base of nickel-silver (nickel-silver is a bit of a misnomer, and contains no silver). But for the rest, you'll probably need to go to a library and get some books on silver hallmarks, although you could try www.925-1000.com/americansilver__Icon.html first.
These are hundreds of thousands of hallmarks; sorry, but posting verbal descriptions of hallmarks here has proven to be ineffectual time and again for 20 years, and this is a metal finishing site not a hallmarking or antiquing site. Good luck.
Regards,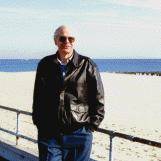 Ted Mooney, P.E.
Striving to live Aloha
finishing.com - Pine Beach, New Jersey
---
March 17, 2009
A. I'm a student of jewelry, just Googling the merits of casting with various silvers. . . The post at the top of this page, discussing fine versus alloyed silver, refers to silver of 95% purity as Sterling--actually, I believe 950 parts silver makes it Britannia Silver, as assayed in Great Britain but generally unrecognized in the US: technically, it's not Sterling. That's all.
Rhiannon Locke
Student - Richmond, Virginia
---
March 29, 2009
A. The person from Mexico uses nickel in the silver mix to bring it down from .999, to .925. This practice was stopped for the most part in the USA because a lot of people are allergic to nickel. Also the Italian silver is usually plated with Rhodium. While Rhodium is a form of platinum it is still a plating that will eventually wear off. When it does you might as well scrap the piece.
Eugene Farley
- Oldsmar, Florida
---
September 5, 2012

RE: March 29, 2009
"While Rhodium is a form of platinum..."
----------------
I respectfully suggest that Mr Farley consult the Periodic Table of Elements. Saying "Rhodium is a form of platinum" is utter nonsense. It is like saying that oxygen is a form of helium. They are separate and distinct elements.

Karl Vechtenmeisser




- Portland, Oregon USA





---

September 5, 2012




You are right, Karl: Mr. Farley was incorrect; Rhodium is not a form or isotope of platinum :-)


However, rhodium is recognized everywhere as "a member of the platinum group", sharing many common properties. And rhodium is never mined itself; the only way we get any is from "platinum ore" as a byproduct of mining & refining platinum. And as Theodore Gray notes in "The Elements", "Rhodium occurs as a minor constituent of platinum ore".

Oxygen has no such relationships with helium, so your rhodium:platinum :: oxygen:helium could be deemed quite strained. But "utter nonsense" isn't a kind way to correct others in my opinion :-)

Best regards,
Ted Mooney, P.E.
Striving to live Aloha
finishing.com - Pine Beach, New Jersey


---
May 2, 2009
Q. Hi, I found some interesting foreign jewelry at a rummage sale, and was wondering about a marking, as well as origin. These pieces look to be Middle Eastern or Indian. There was an ornate slave type bracelet, interesting stone and Silver pendant, no markings on these.. The 3 fat, hollow cuff bracelets look quality, with stampings, looks like Arabic writing, and T95%.. They look like the real thing, and I suppose this is 950 Silver, I have seen this mark on oriental Silver jewelry, and would like information on the mark, and where it is used.. Thank you! Tanya
Tanya Baker
Hobbyist/buyer - La Porte, Indiana
----
Ed. note -- Readers: This site is about metal finishing. As we talk about markings, and how they relate to metal finishes, we're moving towards the fringes of our topic although that's probably okay.
But we don't trace hallmarks, or print histories, evaluations, assessments, offers to buy, offers to sell, or anything of the sort. Sorry, this is a narrowly focused metal finishing site, not a hallmarking or antiquing site, nor Ebay or Craigslist. Apologies.
---
June 26, 2009
A. Hello there,

I see that quite a few people have asked how to determine the percentage of silver in items.

My advise is to not blindly trust the hallmarks on your items,
This because anyone can buy these stamps online and hallmark their own metal as being 925 or higher silver.

The way I personally test silver , and has worked every time,
is with "silver testing solution".
this is a light red solution which will show different colors which correspond to the percentage of silver.

With the common testing solutions,
you will notice the following:

*Pure 98% fine silver or higher: The drop will soon turn Bright blood red. (the drop will actually look like real blood) and leave a gray white stain behind.

*Sterling 925 silver: the drop will turn dark red, and leave a darker brownish stain behind.

*.800 or lower: the drop will turn chocolate brown, and leave a dark brown stain behind.

Now What if it could be silver plated only?

well, the way to determine that, is to scrape away a bit of the outer layer, (with a knife or sandpaper) and drop a small drop of testing solution on the cleaned area.

Then you will soon see what the inside is composed of.

I hope I could help some people here,

Greetings,

and enjoy your Silver!

J.
Jonathan R
- Amsterdam, Netherlands
---
September 23, 2009
Q. Hi, I am looking to buy a ring that is described as Solid Silver, it is suppose to be an antique and has a stamp on it saying Sterling, but no number or anything along with it. Is Sterling and Solid Silver the same thing? Also, is this something that will turn your finger black? Thanks for the help! ~Erica
Erica Ford
- Scarborough, Maine
---
September 24, 2009
A. Hi, Erica. If other silver rings turn your finger black, this one is likely to as well.
Sterling silver is jewelry that is at least 92.5% pure silver. Except for the fact that it's stamped "sterling", 'solid silver' is vague -- under other circumstances it could mean solid as opposed to plated, it could mean 99.9% pure or more. I wouldn't trust "solid silver" to mean much, but in this case it's only sales chatter since the item is already identified as sterling. Good luck.
Regards,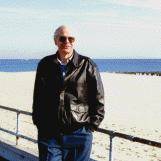 Ted Mooney, P.E.
Striving to live Aloha
finishing.com - Pine Beach, New Jersey
---
December 12, 2009
-- this entry appended to this thread by editor in lieu of spawning a duplicative thread
Q. My name is Amparo and my granddaughter has a bracelet that reads 925 then under it has a marking DL. it has 29 pinhead size diamonds set in a tiny silver colored flower (looks more like an asterisk) my question is what does the DL signifies? and does 925 signify silver? she got it as a present and wants to know what type of metal combination and how to care for it. Thank you.
Amparo J. DeReymundo
love antique jewelry - Hurst, Texas
---
December 30, 2009
Q. I think white gold and sterling silver look better on my skin tone (olive complected), better than yellow gold. I have many pieces of sterling silver rings stamped with "925" inside. Some will turn my finger and some won't. Why is this?
Miko Villagran
wearer of sterling silver - North Augusta, South Carolina
---
(you are on the 1st page of the thread) Next page >
---