Where the world gathers for
plating, anodizing, & finishing Q&As since 1989
-----
Ways to minimize defects in electroplating
Q. HI ALL!
Seem to be facing issues with air locks! - Some works have to be jigged a certain way, the tanks have great agitation, and jigged in the best possible way, but for some reason air locks seem to be happening more often than not. Any ideas how I can prevent this?
Lewis Short
- United Kingdom
October 11, 2023
A. Hi Lweis,
Unfortunately there are components which cannot be "jigged once and done" because they will either cup so much dragout as to be non-feasible, or trap so much air as to be :-(

You may be confronted with the need to do one of three unpalatable things:
1. Turn the parts mid cycle (and maybe not just in one tank but in many tanks).
2. Design some sort of sparger system which can drive liquid into that cupped area and drive the air out (again this may need to be done in more than one tank).
3. Get permission to modify the parts, for example drilling a small hole for the air to escape if the needs of the component are such that the hole isn't problematical.

Luck & Regards,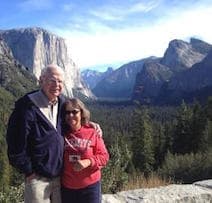 Ted Mooney, P.E. RET
Striving to live Aloha
finishing.com - Pine Beach, New Jersey



---
---
Q. I am presently working in an electroplating company but I don't have any background about the processes involved in electroplating. One of the processes that I handle is plating plastic (ABS) materials with copper-nickel-chrome. In the copper plating, the material is subject to electroless copper plating after which it undergoes nickel plating then to chrome plating. In the process of nickel plating, the material undergoes ELECTRODEGREASING. My question now is, what are the advantages of electrodegreasing prior to nickel plating? At what temperature shall the material be dipped in the electrodegreasing solution? What would be the required dipping time of the material? What happens to the material if dipping time elapses? Actually when the material has been finally chrome plated, it is noted upon inspection that defects on the material like pitting, cloudiness, white marks and scratches have formed. What could be the causes of these defects? What counteractive measure is necessary to avoid/minimize these defects?
Thank you in advance!
Jharlen Diano
process in-charge - Mandaue City, Cebu, Philippines
2004
A. Hi, the correct process for an ABS line is do electroless nickel then activate it in 10% sulphuric acid then go for acid copper, finally nickel and chrome, I don't why this electrodegreasing has been introduced in between?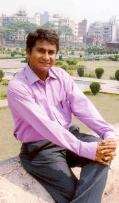 Praveen Kumar
plating process supplier
Mumbai, India
A. Plating on plastics is probably the most difficult plating. It surely requires more baths and rinses than any other sequence. Thus, it has a number of things that can go wrong. You will not solve them through internet forum. Consult with an expert. My first choice would be the vendor of your chemicals or the person that built the line.
Guillermo Marrufo
Monterrey, NL, Mexico

Hi. I agree that the problems involved in plating on plastics are far too complex and varied for someone who says "I don't have any background about the processes involved in electroplating" to solve via internet postings :-)

But that should not be interpreted to mean that internet postings are not useful in other cases. We have hundreds, maybe thousands of letters of thanks for the help provided by this forum.
Luck & Regards,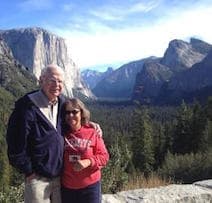 Ted Mooney, P.E. RET
Striving to live Aloha
finishing.com - Pine Beach, New Jersey



A. Hi,
Usually, in plating industries, if you have the thicker copper base material, they will go for microetch in order to have better bonding in between copper and next metal-plating layer. But for a base material which non-metal or starting material with electroless copper, usually they will go for electrodegreasing. Here they will apply for the bipolar techniques where small amount of copper being removed in order to roughen the surface.
For the parameters setting, it would be better if you consult with the chemical vendor because only them know what is the optimum range to be applied.

Thanks.
Hazrul
[last name deleted for privacy by Editor]
leadframe plating - Selangor, Malaysia
2005
---
---
How to avoid defects occurring in electroplating
Q. I am Saran studying Mechanical Engineering. I am going to internship in electroplating company. There are so many products comes under defects. So my question is how to avoid defects occurring in plating.
Saran Vaitheeswaran
Student - Chennai, Tamilnadu, India
December 2, 2019
"Trouble in Your Tank: Handbook for Solving Plating Problems"
by Larry Durney
from Abe Books
or Amazon
(affil links)
A. Hi Saran. The trite answer to your question is that you avoid defects by doing proper mechanical preparation, proper chemical pretreatment, proper electroplating, proper post-treatment, proper rinsing between each stage, proper drying, proper packaging, proper storage, and proper transportation :-)
But the fact that there are tens of thousands of postings just on this one site, just on the subject of plating defects, tells you that you can't get a useful answer to such a broad question -- it's like asking how to cure all disease or prevent all automobile accidents :-)

But there are entire library aisles of books on the subject, and if you give us the specifics of one particular defect, the readers will try to help you through it. Good luck!
Regards,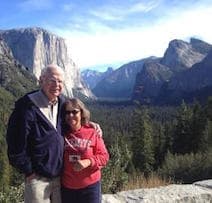 Ted Mooney
, P.E. RET
Striving to live Aloha
finishing.com - Pine Beach, New Jersey
A. Hello Saran,

A good idea would be to go to a good company with wide experience in the field who consistently produce defect-free work without variation over millions of parts.

best wishes
4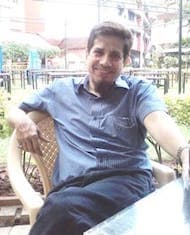 Khozem Vahaanwala
Saify Ind

Bengaluru, India

Q. Specific defects like uncoverage, contact issue, airlock, jig mark these defects are occurring on the parts like ball rod and socket.
Saran Vaitheeswaran
[returning]
- Chennai, Tamilnadu, India
December 4, 2019
A. Hi Saran. When you cite the problems of 'contact issues' AND 'airlocks' AND 'jig marks' it almost surely involves either poor design or poor maintenance of the plating racks. So you might start with inspection of the general condition of the plating racks, along with a quick study of the historical data related to these defects and the rack repair history & schedule, to try to ascertain whether it is a design issue or a maintenance issue. But don't overdo the 'study' part because "walking the line" is the key to most plating problems. Try to spend more time watching the plating line than analyzing it from your office :-)

'Undercoverage' is too vague for much useful comment. Instead, please name one part, one plating, and one defect, and list the process steps and we'll try to help :-)
Good luck!
Regards,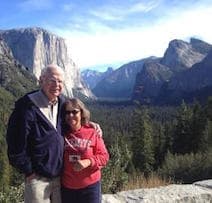 Ted Mooney
, P.E. RET
Striving to live Aloha
finishing.com - Pine Beach, New Jersey
Ted, You are very generous while helping people & this is to appreciate you for the same.
My salute to your patience.

Avinash Vidhate




Gordon Electrocoat pvt ltd. - NASHIK, Maharashtra, India




December 2019






Thanks for the kind words, Avinash ... but honestly I sort of stumbled into one of the world's best jobs, so mostly I'm just trying to not blow the gig :-)

Regards,




Ted Mooney

, P.E. RET




Striving to live Aloha




finishing.com - Pine Beach, New Jersey





A. Saran, your question is very vague, but one golden rule in all electroplating is cleanliness. You must ensure that your components are as clean as possible before you start trying to plate them. You must also ensure that all your electroplating solutions and pretreatments are working to the manufacturer's specification. You must also ensure that your equipment is working properly -- this includes your rectifiers, agitation systems and filtration. For instance, "undercoverage" (I presume you mean the coating is too thin) can be caused by too low pH, low Nickel content in the bath, anode polarisation (resulting in poor dissolution and solution depletion of nickel ions), faulty rectifier, etc., etc. Pitting can be caused by too low pH, lack of surfactant, poor agitation etc. I suggest you speak to your chemical supply house and possibly ask them to provide a training course. Alternatively, contact the Institute of Materials Finishing in the UK - they provide distance learning courses in electroplating.

Trevor Crichton
R&D practical scientist
Chesham, Bucks, UK
March 7, 2020
---