Education, Aloha, & Fun
A roundtable with 60,000 topics and a seat for you
topic 27027
How to dissolve copper while leaving nickel unchanged
2004
I plated a copper wire with nickel. Now I want to dissolve the inside copper while leave the outside nickel. I tried different acids but both of copper and nickel dissolved. Is ferrous chloride gonna work? What other chemicals would you suggest? Thank you ahead.
Jason
student - Rochester, Michigan
---
2003
What you are trying to do is called electroforming, Jason. This means the plated layer is actually the object you are trying to build. The thing to do, really, is to start over with an aluminum wire which can then be dissolved in caustic soda. Electroformed nickel objects are used in thousands of applications, and using an aluminum mandrel is the most practical approach for most of them. (Wax is an alternative).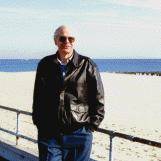 Ted Mooney, P.E.
finishing.com - Pine Beach, New Jersey
Striving to live Aloha
---
2004
Thank you very much. So the aluminium will dissolve in caustic soda while nickel won't, right? As I know, it is hard to plate on aluminium, do I need to do something special before plating aluminium to make it work?
Jason
- Rochester, Michigan
---
2003
It is hard to get an adherent coating on aluminum because it is so active that it oxidizes instantly and will not offer an active surface. This is addressed by zincating the aluminum--after etching and de-smutting, you dip the parts in a concentrated solution of zincate so an immersion coating of zinc replaces the aluminum. For plating wire, where the nickel can't easily 'fall off', I don't think that is necessary. But maybe someone with significant electroforming-on-aluminum experience will correct me.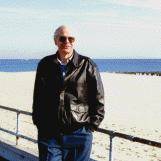 Ted Mooney, P.E.
finishing.com - Pine Beach, New Jersey
Striving to live Aloha
---
2005
I am interested in chemically dissolving copper while leaving nickel unchanged. While I have read the reply given by Ted Mooney (and I have even tried it out on several occasions and it is the best way out) I am still looking for some way to dissolve copper while leaving nickel unchanged. Is there any way out? I will have to use this in cases where I cannot use aluminum mandrels, etc.

Thank you.
Sumeet Mehta
Electroplating - Mumbai, Maharashtra, India
---
April 2, 2008
The deposited nickel can be chemically separated from the copper substrate by immersion in an aqueous solution containing CrO3 (250 g/l) and sulfuric acid (15 cc/l) at room temperature but duration is long( few days)
Ali M. Rashidi
- Tagboostan-Razi university- Iran
adv.